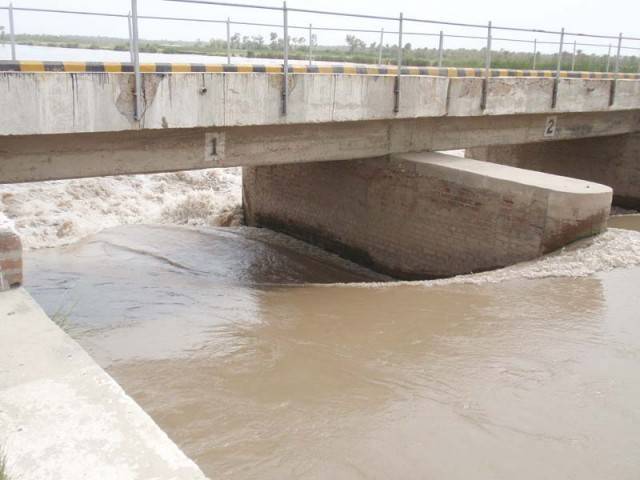 ---
DERA GHAZI KHAN: A large number of farmers staged a sit-in against the long closure of Dajil Canal outside the commissioner office on Monday.

Protesters, under the Farmers Board, marched from Rajanpur to the Indus Highway, covering over 100 kilometres on foot. They also took out a symbolic funeral of the chief engineer of irrigation department to lodge their protest.

Speaking on the occasion, Farmer Board District President Khwaja Mohsin Riaz said that the only canal Dajil canal that used to irrigate millions of acres of Rajanpur land was closed down a few months ago. Water beneath district Rajanpur land is also bitter due to which Dajil canal water is used by them for drinking purposes, he added.

He said that water provision is the basic necessity of the masses. "Both humans and animals are yearning for water. The crops under cultivation are being destroyed. "

He urged that the canal water, instead of being released for six months, should be allowed to flow the entire year.

Other officials said that the restriction of the canal water is badly affecting the crops under cultivation on millions of acre of land. They added that they have to fetch water from far-flung areas to feed their animals. This practice is badly affecting crops and on the other hand, their animals are also dying, they said, adding that rulers of Lahore were after turning our lands into barren. At the time of floods, the water flow is directed towards them. They said, today, the farmers are united.

Published in The Express Tribune, February 27th, 2018.
COMMENTS
Comments are moderated and generally will be posted if they are on-topic and not abusive.
For more information, please see our Comments FAQ