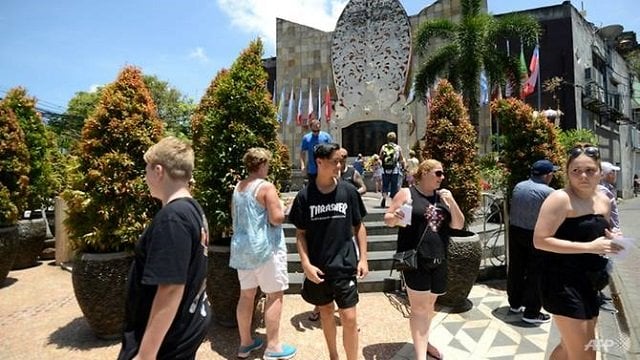 ---
JAKARTA: More than 100 former Indonesian militants will this week apologise to survivors of attacks and families of the dead as part of a plan to promote reconciliation and combat extremism, officials said Monday.

The meeting with victims is scheduled for Wednesday after two days of preparatory sessions that started on Monday.

Pakistan could evict, rather than kill, militants: US official

The aim is to promote peace so the former radicals can take their place in society without being marginalised, said officials from Indonesia's counterterrorism agency.

All those taking part have served their prison terms but many have trouble readjusting to life outside jail.

"There are 120 former inmates who have cooperated and will take part," director of deradicalisation at the agency, Irfan Idris, told AFP.

They will include people involved in the 2002 Bali bombings that killed 202 people, mostly foreign tourists.

At meetings Monday and Tuesday they will be given lessons on Indonesia's national values such as tolerance and diversity. Seven ministers are involved in the education sessions.

The former convicts are also being briefed by officials on how to behave when they meet the 70 victims on Wednesday and get the chance to apologise.

Pakistan still going easy on militants, claims US spy chief

Indonesia has the world's biggest Muslim population and has suffered a string of deadly attacks this century.

The government has been trying to deradicalise militants through a programme which began more than 10 years ago.

A crackdown has also weakened the most dangerous networks. But fears have grown of a resurgence in militancy after hundreds of Indonesians flocked to the Middle East and the Philippines in recent years to join the Islamic State group or its allies.


COMMENTS
Comments are moderated and generally will be posted if they are on-topic and not abusive.
For more information, please see our Comments FAQ