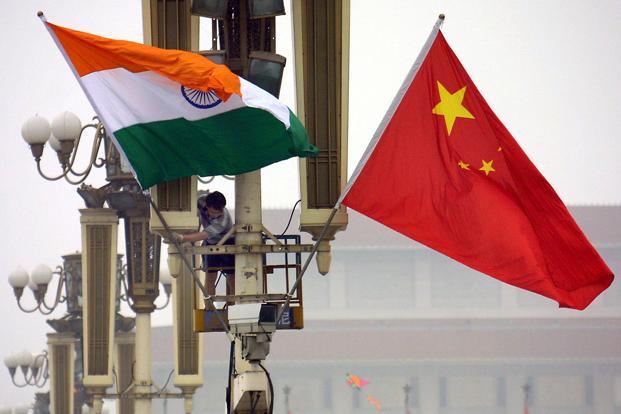 ---
India on Sunday congratulated China on its election as vice-president of the global money laundering watchdog, the Financial Action Task Force (FATF), a development that comes on the back of news reports and speculation that a deal on giving China a larger role in the FATF had been reached.

The Indian Ministry of External Affairs did not comment on whether a deal had been worked out at the FATF, but analysts said given China's track record of striking bargains for its vote in international organisations, it was possible that Beijing had done the same at the FATF plenary.

FATF yet to take decision on putting Pakistan on terror financing watch-list: Indian media

On Friday, people familiar with the developments in New Delhi had said the FATF had, in its plenary session on 23 February, decided to put Pakistan back on the 'grey list', subjecting it to direct monitoring and intense scrutiny by the International Cooperation Review Group (ICRG) on terror financing, pending a further review in June.

The move came after China, and the six-member Gulf Cooperation Council (GCC) led by Saudi Arabia, withdrew their objections to Pakistan being placed on the list.

US move at FATF: Lawmakers term resolution against Pakistan a failure of govt

According to a report in the news website The Print, the Indian delegation at the FATF struck a deal with the Chinese team that related to support for a greater FATF role for Beijing in the future.

China then dropped its objections paving the way for Pakistan to be 'grey listed' - a move that is expected to impact heavily on Pakistan's economy given that Islamabad will find it difficult to raise funds from international sources.

On Sunday morning, Indian foreign ministry spokespersobn Raveesh Kumar tweeted congratulations to China on its elections as Vice President FATF.


Congratulations to China on its election as Vice President of Financial Action Task Force at the #FATF plenary mtg. on 23 February 2018. We remain hopeful that China would uphold & support the objectives & standards of FATF in a balanced, objective, impartial & holistic way.

— Anurag Srivastava (@MEAIndia) February 25, 2018


"Congratulations to China on its election as Vice President of Financial Action Task Force at the#FATF plenary mtg. on 23 February 2018. We remain hopeful that China would uphold & support the objectives & standards of FATF in a balanced, objective, impartial & holistic way(sic)."

US concerned over Pakistan's 'deficiencies in implementing anti-money laundering, counterterrorism laws'

Kumar did not confirm any quid pro quo, but given that China has in the past gone out of its way protect Pakistani interests at the United Nations and at fora like the Nuclear Suppliers' Group, only add credence to reports of a deal having been struck.

"China is known to have used its vote in Security Council to get concessions elsewhere," said Dilip Sinha, a former Indian foreign ministry official who has dealt with international organisations like the UN. "It's possible that China has applied same transnational method in this case too," he added.

In the past, China, as a permanent UN Security Council member, has single-handedly blocked resolutions to get Jaish-e-Mohammed chief Maulana Masood Azhar designated a terrorist, despite resolutions moved by India and the US.

China has also blocked India's entry into the elite Nuclear Suppliers Group, despite appeals by India at the highest levels. Beijing has instead sought the establishment of criteria under which non signatories to the nuclear non proliferation treaty can be admitted - a move India sees as a ploy to get Pakistan admitted into the grouping as well.

This article originally appeared on Live Mint