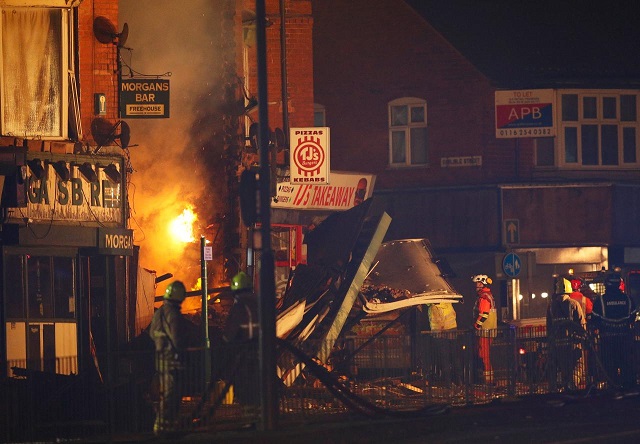 ---
LEICESTER: At least four people were killed and four more injured when a blast destroyed a convenience store and a home in the central English city of Leicester on Sunday, British police said.

"There are four confirmed fatalities at this stage and a number of people still undergoing treatment in hospital," Leicestershire Police Superintendent Shane O'Neill said. "We believe there may be people who have not yet been accounted for and rescue efforts continue in order to locate any further casualties," O'Neill said.

UK police respond to 'major incident' in Leicester

The blast ripped through the building on Sunday night, destroying a shop on the ground floor and a two-storey apartment above it. There was no immediate indication that the explosion was linked to terrorism, police said.

Pictures and videos showed flames leaping into the sky from the site which was reduced to rubble.


COMMENTS
Comments are moderated and generally will be posted if they are on-topic and not abusive.
For more information, please see our Comments FAQ