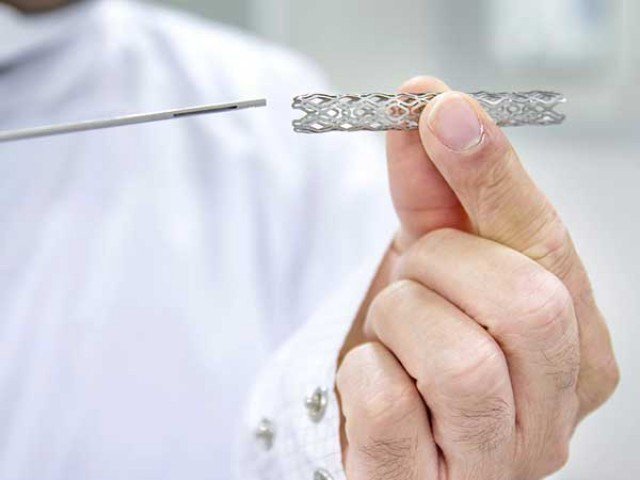 ---
During the hearing of the substandard heart stents case, a committee of senior doctors submitted a report in the Supreme Court (SC) stating that the cost of placing a stent in the heart will reduce from Rs0.3 million to Rs0.1 million.

According to Express News, a three-member bench, headed by the Chief Justice (CJP) Mian Saqib Nisar heard the substandard stents case. The committee of senior doctors formed on the order of the court submitted its report.

Dr Azhar Kiyani informed the court that the total cost of placing a stent in the heart would be Rs0.1 million.

The CJP remarked that reducing the cost to Rs0.1 million is a wonder. He further remarked that the report is great news for him.

Pakistan to start producing heart stents by June, SC told

However, he also pointed out that the nation cannot afford this price. Justice Ijaz-ul-Ahsan said that Dr Kiyani saved many lives. The court ordered the committee's report be sent to the Drug Regulatory Authority Pakistan, the provincial information ministers and the national health authorities.

Furthermore, it has also directed that all institutions are to present their recommendations on the stent committee report within 10 days. The hearing of the case has been adjourned until then.

In January last year, the CJP took notice of reports that some hospitals in Lahore were either unnecessarily recommending stents or charging patients up to Rs180,000 for each stent, which actually costs not more than a few thousand rupees.

The reports also stated that in many cases, stents were not even implanted in patients, but the hospitals charged them for bogus angioplasties.