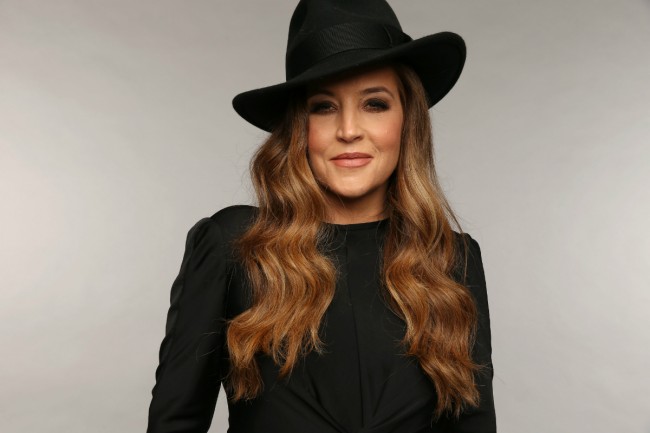 ---
LOS ANGELES: Lisa Marie Presley, the only daughter of Elvis Presley, says she is facing financial ruin and has filed a $100 million lawsuit accusing her former business manager of negligence and mismanaging her finances.


Her ex-manager has filed his own lawsuit, accusing Presley, 50, of squandering her famous father's inheritance because of her lavish lifestyle. The lawsuit seeks $800,000 in unpaid bills.





The dueling lawsuits, filed earlier this week in Los Angeles Superior Court, follow the collapse in 2016 of Presley's fourth marriage and her announcement that she was $16 million in debt.
Ahmad Zahir: the Elvis Presley of Afghani music
Presley was just 9 years old when Elvis died in 1977, leaving her his sole heir. Her affairs have been managed by Barry Siegel since 1993, when she came into her inheritance through a trust.
Her lawsuit said Presley's "11-year odyssey to financial ruin" began in 2005 and alleged that as result of Siegel's actions, "Lisa has been damaged in an amount that has not yet been fully ascertained but is believed to be in excess of $100 million."
The 2005 deal she was referring to involved income from Elvis' former home Graceland and his intellectual property rights.
The lawsuit said that by 2016, the trust was left with $14,000 in cash and over $500,000 in credit card debt.
Siegel's lawsuit said Lisa Marie has "twice squandered" her inheritance and she had been repeatedly told to curb "her spendthrift ways."
Siegel's attorney, Leon Gladstone, said in a statement on Friday that the 2005 deal Presley was complaining about "cleared up over $20 million in debts Lisa had incurred and netted her over $40 million cash and a multi-million dollar income stream, most of which she managed to squander in the ensuing years."
Jackson's middle name revealed
"It's clear Lisa Marie is going through a difficult time in her life and looking to blame others instead of taking responsibility for her actions," Gladstone said.
Presley launched her own career as a singer in 2003 and has released three albums to mixed success. She is better known for her two-year marriage to singer Michael Jackson and her 108-day marriage to actor Nicholas Cage.
Have something to add to the story? Share it in the comments below.
COMMENTS (1)
Comments are moderated and generally will be posted if they are on-topic and not abusive.
For more information, please see our Comments FAQ