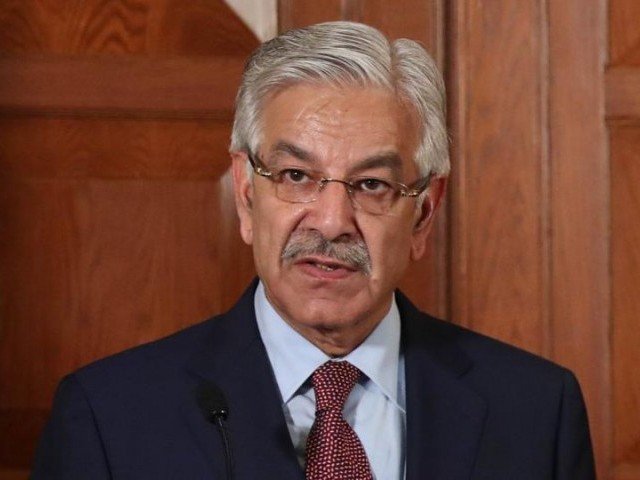 ---
Foreign Minister Khawaja Asif was in Moscow when he shared 'good news' on Twitter that Pakistan narrowly escaped being placed on the global terror financing watchlist, thanks to its 'friends'. There were reports that countries, including China, Turkey and Saudi Arabia, resisted the US-sponsored motion against Pakistan at the Financial Action Task Force's (FATF) meeting in Paris. The development came as a relief but not something that deserved celebrations. Since the news shared by the foreign minister, there was little room for any doubts, although Indian media and the US did contradict Asif's tweet. On Friday, Feb 23rd, it emerged the Paris-based intergovernmental body that sets global standards against illicit finance decided to put Pakistan back on the list of countries that finance terrorism or do little to curb it, though the official announcement would be made in June.

The foreign minister's premature congratulatory tweet has made Pakistan a laughing stock. On what basis the foreign minister issued a statement even before the plenary session of the FATF was yet to take place. Who fed him the 'false information' that Pakistan's diplomatic efforts paid off, is a question that warrants an urgent answer.

After FATF fiasco, govt looks inwards

Pakistan would not have been facing all this had we handled the FATF and overall security issues properly. For example, just days before the FATF meeting, the government amended the Anti-Terrorism Act banning all militant outfits that are declared terrorists under the United Nations Security Council resolution. The otherwise good move to outlaw Jamaatud Dawa and other charities run by Hafiz Saeed was instead perceived as a decision taken under international duress. But even that has done little to help Pakistan's cause.

The FATF decision is a serious blow to Pakistan's already battered international image. It is ironic that a country that sacrificed both in terms of men and material in the war on terror has been placed on the watchlist. There is no denying the fact that there exist certain strategic reasons behind this move by the US. India is certainly on board. What is worrying though and should serve as a wakeup call is that there appears to be a clear international consensus emerging that Pakistan is not doing enough. Countries such as Germany, the UK and France, which do not necessarily always toe Washington's line, also backed the move against Pakistan. And the bigger blow was China, which after initial opposition to the US move opted to stay silent when it saw the overwhelming support in favour of putting Pakistan back on the 'grey list'.

The message from Paris is loud and clear that there is no place for using militant groups to advance strategic objectives. It is true, though, that other players, including India, are also using proxies against Pakistan. But that does not mean we resort to same tactics. In fact, relying on armed groups and non-state actors will serve the objectives of Pakistan's enemies. Any loophole in our system that gives the impression that we are still backing certain militant outfits will only help the Indian cause. Hence, patronising certain militant outfits is not something that serves our interests. If our policymakers realise and understand this, half of our problems will be solved even without taking a single step. After all determining the right direction is the most difficult task.

But the problem is that who will do this gigantic task? Ideally, all stakeholders — civil and military — should work in tandem in the present circumstances. But that doesn't seem to be happening. The federal government has its hands full with impending political crises after the ouster of Nawaz Sharif as the PML-N president.

Analysis: Placed on a watch list, Pakistan set for further economic dent

The civil and military divide is there for everyone to see even though Prime Minister Shahid Khaqan Abbasi has maintained a manageable relationship with Rawalpindi. It is a near-hopeless scenario but things can turn around provided we analyse our FATF debacle dispassionately and in true perspective.

Published in The Express Tribune, February 26th, 2018.

Like Opinion & Editorial on Facebook, follow @ETOpEd on Twitter to receive all updates on all our daily pieces.

 
COMMENTS (4)
Comments are moderated and generally will be posted if they are on-topic and not abusive.
For more information, please see our Comments FAQ