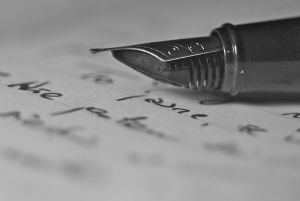 ---
LAHORE: The theme of resistance in poetry is centuries old and poets had their own symbols and ways to express the anthems of resistance throughout history.

Intellectuals, thinkers, writers and poets expressed these views at a session "Mazahmati Shairi" (poetry of resistance) held at Alhamra Hall on the second day of Lahore Literary Festival (LLF) on Sunday. The speakers included famous Pakistani feminist, author and poetess Kishwar Naheed, while it was moderated by Dr Azra Raza, a professor of medicine at Columbia University.

In the opening comments of the session, Raza said the theme of resistance in poetry has been centuries old. "Poets have their own way to express this feeling of resistance." Quoting poet Bahdar Jaan Hilm from Hyderabad Deccan during the time of Mughal rulers, she said it was very difficult to criticise the monarchs of that time. The poet wrote a Bhajan to express and register his protest. The Bhajan carried the protest in an implicit and hidden way and the poetry was recited at a temple.

Taking the debate further, Dr Raza said every poet had his/her own unique form and way of protest. "Jalib, Faraz and Faiz, each one of them had their own unique style. Similarly, Malamati poets had their own style." She also read out a few verses of resistance poetry of different poets including Habib Jalib, Ahmad Faraz and Kaifi Azami.

Dr Raza said Kishwar Naheed's name was synonymous with the poetry of resistance because she had passed through difficult times throughout her life and this played a pivotal role in shaping her poetry. On a lighter note, Raza commented that even her (Naheed's) birth was a problem as she was the fifth child of her parents. She saw her mother participating in Pakistan movement. When she grew up a little, she saw horrors associated with partition.

Naheed herself recalls that "After a few years, a martial law was imposed. After a decade another martial law was imposed and so on. Then we became a 'martial law race'.

She saw a lot of ups and downs in her life. She went through torture and also received lashes. In all these ups and down, she read a lot about to live in this small life. After all these readings, she reached out to a single word that she thought was needed to live in this life. The word was "peace", she added.

She read out her a recent one poem, "Zainab ki kahani". "I went to visit Zainab's house in Kasur and when I saw her notebook with words "Main Zainab Hoon" on it. And then I wrote the whole poem after feeling her pain and suffering she must have gone through at the hands of her murderer," she recalled. Naheed also mentioned another of her poems called "Tender Notice". She said this poem was written in the context of recent discussions about the deployment of Pakistani army at Saudi Arabia. She quoted another poem "Swat ka Noha". "I went to Sawat and saw what all happened there with my own eyes before writing the poem," she added.

Quoting work of another writer, Iftikhar Arif, she said that even those who wanted to ignore these things could not do so. Whoever, looked down or around itself would find it and would be affected by it and she was also affected by it, she added.

Published in The Express Tribune, February 26th, 2018.