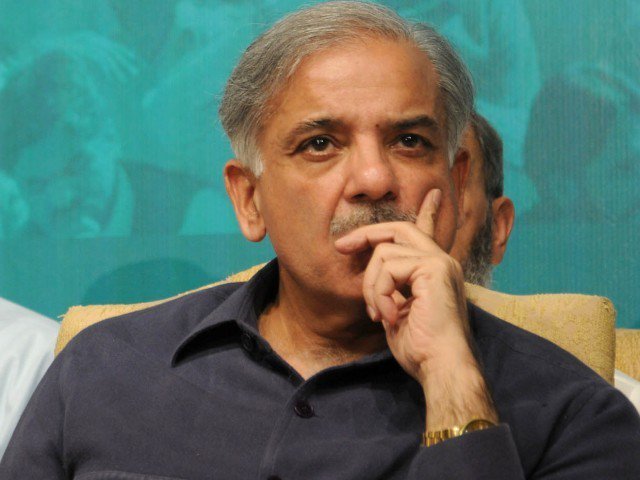 ---
LAHORE: Punjab Chief Minister Shehbaz Sharif is set to become the acting party president of Pakistan Muslim League-Nawaz, well-placed sources in the party have disclosed.

According to the sources, the party has called a Central Working Committee meeting in Lahore at PML-N Secretariat on Tuesday, where the party will elect its new acting president and announce the date for the PML-N General Council meeting. The date will be set after the senate elections on March 3. Sources further revealed that during the council meeting, acting president Shehbaz will be elected as the new party president of PML-N.

Earlier in the week, during a meeting at Jati Umra, other important decisions regarding initiation of election activity were finalised. These would also be brought before the CWC meeting for approval. The decisions taken, according to Federal Railways Minister Khawaja Saad Rafique and former information minister Pervez Rashid, were regarding the formation of party parliamentary boards, election cells, legal cells, a media cell, and activating the election office at the PMLN Secretariat – 180-H.

After SC verdict: PML-N acting president in seven days, says Iqbal

A source revealed that speculation regarding the baton of the party being given to Maryam Nawaz or Kulsoom will finally be buried after the CWC meeting. He said that PMLN Senior Vice President Yaqoob Khan Nasar was not going to be made the acting president. He explained that last time, after the disqualification of Nawaz Sharif in the Panama Papers case, Yaqoob was made party president with the full knowledge that Nawaz would be re-elected party president after the necessary legislation was passed.

He said the party knows that this time, it is clear that there is no easy road back for Nawaz, at least in the near future. "So the party is going ahead with its main candidate for party presidency even for the acting president slot." He said an official announcement would be made at the CWC meeting on Tuesday.

Pervez Rashid confirmed that the CWC meeting will decide on an acting president. He said that since the party leadership was busy with the senate elections, the CWC will call a general council meeting after the senate polls.

PML-N in 'no rush' to appoint party chief

He said that pulling away party cover for PML-N candidates in senate elections has opened the door for horse trading. He added that all this victimisation against PMLN will not decrease party's popularity. He said out of fear that Shehbaz might become the next prime minister of Pakistan, NAB cases were being opened against him just months ahead of the general elections.

Regarding Maryam Nawaz's recent comment that Nawaz will become prime minister of Pakistan again, he said the party will draft a manifesto for general elections in a manner that makes it clear that a vote for the party means a vote for Nawaz Sharif and also a vote against this victimisation. "Our victory will mean a referendum against all this victimisation."

He added that the 'how' part of Nawaz becoming PM again cannot be disclosed yet, but the party is working on strategy options.

On Sunday, Shehbaz met with Nawaz to discuss party matters. Both leaders also discussed the senate elections and the worsening situation for the government in Punjab.

For PML-N, Shehbaz is the obvious choice

In a statement released after Shehbaz met a delegation of PML-N leaders, the Punjab CM was quoted as saying that the PML-N has always set records of selfless service of people "as our whole serving period is inscribed of it."

He said PTI chief Imran Khan has also set records, but of lies and U-turns. He also criticised the PTI-led Khyber-Pakhtunkhwa government's performance. He said the "sit-in group" has committed an irremissible crime by creating hurdles in the progress of public and further added that these people who were indulged in levelling 'baseless' allegations, "their real faces have been exposed before the people and Imran has now become 'Lord of Liars'".

The opponents of public welfare are afraid of the popularity of the PML-N, he claimed. The Punjab CM said astute people of Pakistan will never vote in the favour of these elements as it involved negative politics, adding that Imran introduced a culture of abuse and discourtesy.

"They have shown poor performances in their province and now are involved in negative politics, but people are fed up with their politics based on pessimism and mayhem," Shehbaz said.

He additionally added that people have no concern with hollow slogans and adverse politics as they only want development and prosperity.

Shehbaz said timely completion of development projects, their high quality and transparency are the trademarks of PML-N governments which have always kept a focus on development and the happiness of the public.

He claimed that transparent projects of PML-N are self-exemplary which are acknowledged internationally. He said that good governance, merit and transparency are the foundations of the party's politics.
COMMENTS
Comments are moderated and generally will be posted if they are on-topic and not abusive.
For more information, please see our Comments FAQ