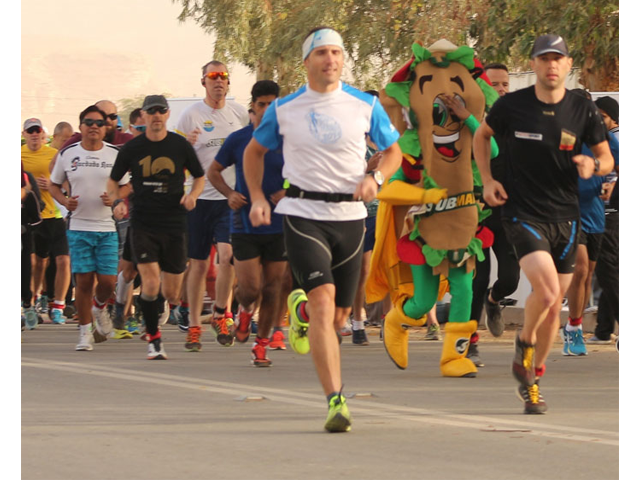 ---
RIYADH: Rain soaked Riyadh hosted its first international half-marathon on Saturday with a top prize of one million riyals ($267,000), as the conservative kingdom seeks to boost sports and entertainment in a far reaching liberalisation drive.

Hundreds of male runners raced in three categories 21, eight and four kilometres in a contest that started and ended at the city's King Saud University and was called the "Riyadh Marathon".

Ethiopian runner Tamira Mola finished first, taking home the one million riyal cash prize.

Saudi sports authority chief Turki al Sheikh tweeted pictures of the oldest Saudi to complete the race, 79-year-old Khalaf al Balawi.

But some Saudis complained on social media of what they called wasteful spending as the kingdom reels from slumping oil revenues, high inflation and unemployment.

Saudis attend country's first jazz festival

The kingdom's General Entertainment Authority on Thursday announced it will stage more than 5,000 festivals and concerts in 2018, double the number of last year, and pump $64 billion in the sector over the coming decade.

Riyadh hosted the kingdom's first ever jazz festival on Friday, showcasing bands from Beirut and New Orleans.

Long known for its ultra conservative mores, the kingdom has embarked on a wide ranging programme of social reforms that includes allowing women to drive from June.

But at Saturday's marathon, some Saudis rued the absence of women.
"We need a marathon for women," one Twitter user said.