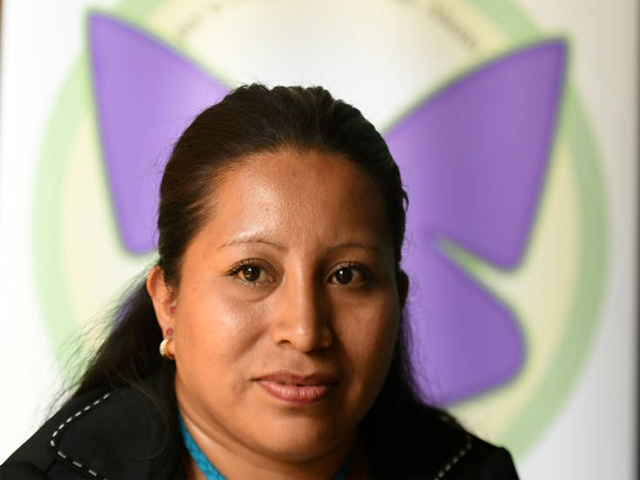 ---
GAZA:



"The law needs to change so this happens never again." With those words, a Salvadoran woman who spent 11 years in prison after suffering a stillbirth challenged the authorities who locked her up.

"I don't want to see more women like me enter that place. We don't deserve it," Teodora Vasquez told in an interview following her release from the women's prison in San Salvador last week.




Vasquez, now 34, had her 30 year prison sentence for aggravated homicide recently commuted by country's Supreme Court. Upon leaving prison she was greeted warmly by her family and rights groups who had long fought for her freedom.

But many other women like her remain behind bars in this nation of six million people, which observes some of the strictest anti-abortion laws on the planet

At least 27 women remain incarcerated, many of them convicted after suffering miscarriages deemed to have resulted from illegal pregnancy terminations.

Vasquez demanded that authorities re-examine the cases of those women to "reveal what really happened."

Abortion bans around the world

In many instances as for Vasquez courts deliver convictions for aggravated homicide, which carries prison terms of 30 to 50 years, instead of for abortion, which has a maximum eight-year term.

Prison was 'the worst thing

For Vasquez, her time inside provoked anguish and desperation, unleashing long periods of sobbing.

"There were moments that were so sad, so distressing, because in prison you live with enormous despair. Not everyone comes out whole from that place, not everyone comes out normal," she said, her eyes brimming wet.

Prison "is the worst thing that can happen to you."

Already the mother of a boy today aged 14, Vasquez said she was unspeakably distraught when she lost her baby in July 2007, in the ninth month of pregnancy.


It happened in the toilets of the school where she worked. She telephoned for paramedics but received no response, and the fetus was delivered in a rush of blood, dead. Another employee found her unconscious and called the police.

"That marked me forever, because I had been so proud that I was going to be a mother of two children. For me that was the most emotional thing. But unfortunately my dreams were dashed," Vasquez said.

Abortions in India are 20 times higher than estimated

Locked up, she was prevented from watching her young boy grow from toddlerhood. "That filled me with sadness and pain," she said.

The long years stretched out, until the day this month her lawyer told her that her sentence had been commuted.

"He gave life back to me my smile, my joy," Vasquez said.

Determined to fight 

Part of the problem in El Salvador, Vasquez said, was that poor women found themselves "abandoned" by the public hospital system. Instead of receiving medical help, they risked being turned over to police because of problems encountered during pregnancy.

"A woman with money who wants to have an abortion finds a clinic and gets it done, and nothing happens. But a poor woman does that and she is sent to prison," she said.

That fundamental injustice needs to be addressed, she argued, so "that there is equality because we can't say some are worth more than others. We are women and we are in no way different to each other."

During the decade plus she spent imprisoned Vasquez sought to improve herself, boosting her education from her initial primary school level to obtain a high school certificate, and then 30 different diplomas to improve her employment options once released.

Now she wants to study law so she can become an expert defender of other women faced with the situation that swallowed her up.

"That is one of my biggest dreams. It's something I've set myself. I want to fight for them," she said.
COMMENTS (1)
Comments are moderated and generally will be posted if they are on-topic and not abusive.
For more information, please see our Comments FAQ