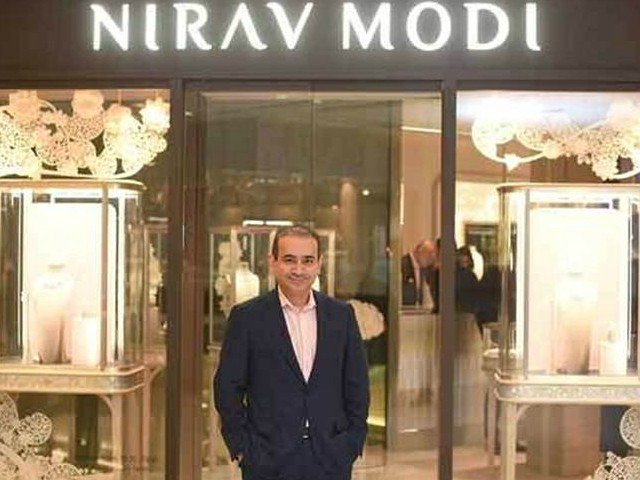 ---
MUMBAI: Indian authorities said on Saturday they seized a farmhouse, a solar power plant and land belonging to billionaire jeweler Nirav Modi, at the center of an alleged $1.8 billion fraud against Punjab National Bank that has shaken confidence in state lenders.


Modi, who had a chain of boutique stores from New York to Beijing, and his uncle Mehul Choksi are both accused of perpetrating the biggest loan fraud in Indian banking history and are both out of the country.




India's Enforcement Directorate, which fights financial crimes, said on Twitter it had taken possession of 21 properties belonging to Modi worth 5.24 billion rupees ($81 million) in the latest swoop in Mumbai and Pune, another city in western India.




Billionaire jeweler denies involvement in huge Indian bank fraud: lawyer




Earlier in the week, the agency said it had seized luxury cars worth millions of rupees belonging to Modi and his firms in a case that has turned the spotlight again on India's deep seated corruption problem.




Modi and Choksi are accused of colluding with employees of Punjab National Bank, the country's second largest state lender, to fraudulently issue letters of undertaking over a seven year period which the businessmen used to obtain credit from overseas branches of Indian banks.




A lawyer for Modi has denied his client was involved in any fraud. Choksi's firm, Gitanjali Gems, has also denied involvement in the alleged fraud.




At least a dozen people six from the bank and six more from Modi's and Choksi's companies have been arrested and the investigation is still continuing.




Separately, India's federal police registered a case against a Delhi-based jeweler on a complaint of fraud filed by Oriental Bank of Commerce, another state owned bank, a police source said.




The lender has alleged the firm, Dwarka Das Seth International, cheated the bank with the help of some of its officials, using Letters of Credit (LCs)  a banking instrument similar to those used by firms led by Modi and Choksi.




Reuters was unable to reach the Delhi firm as the phone numbers listed online did not work.
COMMENTS
Comments are moderated and generally will be posted if they are on-topic and not abusive.
For more information, please see our Comments FAQ