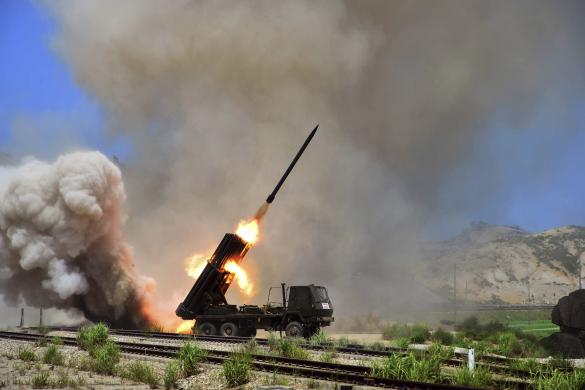 ---
The US warned Pyongyang of "maximum pressure" towards denuclearisation on Saturday as Ivanka Trump kicked off a visit to the Pyeongchang Winter Olympics - where she looks likely to avoid North Korean officials.

After President Donald Trump unveiled the "heaviest sanctions ever" on North Korea, the White House spokesperson said his daughter Ivanka would probably sit apart from the North Korean delegation at Sunday's closing ceremony.

Smartphones banned for North Korea, Iran atheletes in Winter Olympics

Sarah Sanders said the president wouldn't be "soft or weak" on Pyongyang, despite an apparent Korean detente as the North takes part in the Winter Games, just 30 miles (50 kilometres) from the peninsula's heavily armed border.

"We're going to continue a campaign of maximum pressure," Sanders told journalists in Pyeongchang. "The latest sanctions were the strongest that we have had on North Korea."

"Hopefully we'll see a change on the part of the North Koreans to start to denuclearise the peninsula, that's what our focus is.

She added: "I can tell you the president won't make the mistakes the previous administration has and be soft or weak."

North Korea's delegation at the closing ceremony will be headed by top general Kim Yong Chol, who is widely blamed for a series of attacks against the South including the 2010 sinking of a warship, with the loss of 46 lives.

US Vice-President Mike Pence awkwardly sat almost directly in front of Kim Jong Un's sister, Kim Yo Jong, at the Olympics opening ceremony, where athletes from the two Koreas marched together.

But Sanders said she believed the seating arrangements would be different on Sunday as the curtain falls on the Games at Pyeongchang Olympic Stadium.

"As of now we don't understand that to be the plan," she said, when asked if Ivanka Trump would be sitting close to the North Koreans. "We have no planned meetings or interactions with North Korea."

Asked whether Ivanka Trump would shake hands or perform some other 'polite' gesture with the North Koreans, Sanders said: "As of now there's nothing planned."

Her visit comes after President Trump claimed to have rolled out "the heaviest sanctions ever imposed on a country" including a shipping blockade.

Japan reports suspected North Korea sanctions breach

"If the sanctions don't work, we'll have to go to phase two. Phase two may be a very rough thing," the president said in Washington, without elaborating.

Sanders, when asked if the US would use force to impose sanctions, replied: "I'm not going to get into specifics".

Ivanka Trump, who had dinner with South Korean President Moon Jae-in after she arrived on Friday, is expected to watch the big air, curling and speed skating events during her visit.
COMMENTS
Comments are moderated and generally will be posted if they are on-topic and not abusive.
For more information, please see our Comments FAQ