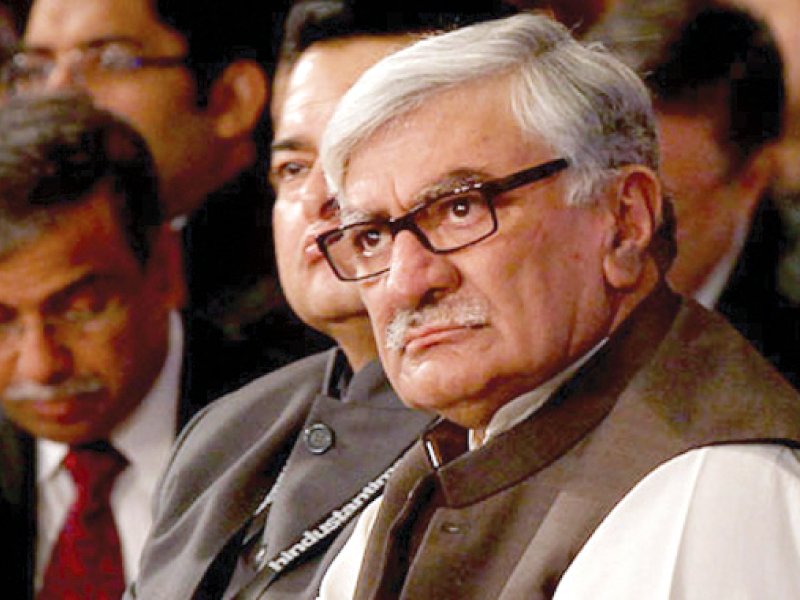 ---
PESHAWAR: Awami National Party (ANP) chief Asfandyar Wali Khan said on Friday his party accepted the Supreme Court judgment against Nawaz Sharif but reiterated his earlier stance that political issues should not be taken to courts rather discussed and resolved in the parliament.

Talking to media after a party meeting on the recent political situation in Wali Bagh, Charsadda, the veteran politician said that he feared confrontation between state institutions.

SC ruling: Broad interpretation draws widespread concern

"When you take political issues to courts, it becomes the right of political workers to criticise the judgments," said the ANP chief. "In order to avoid criticism of judgments, courts should not get involved in political issues."

Asfandyar Wali Khan stressed the need for a third-party to play its part in bringing the institutions on the table for a peaceful resolution of the disputes, warning that such confrontations would have repercussions for the country.