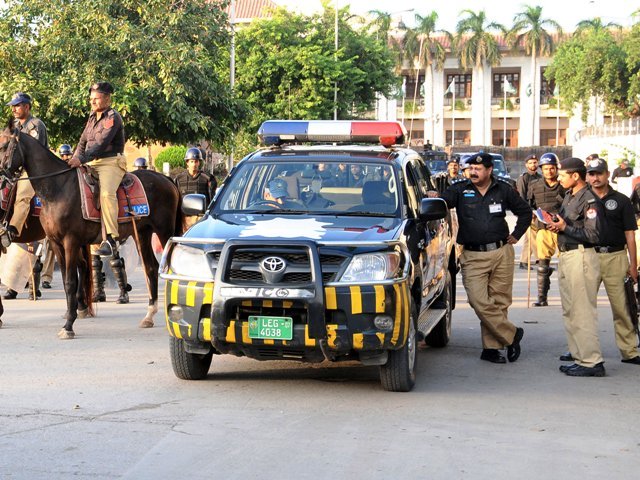 ---
LAHORE: Technology is a double-edged sword, if used for welfare it can do marvels, used otherwise it can cause great harm as proved in the case of Punjab Police.

The officials and officers of Punjab Police are aggressively misusing he Police Toolkit, an android-based app, having information about SIMs ownership, driving license, criminal record, vehicle ownership and the NADRA verification system. It has been revealed by different departmental reports of Punjab Police that information of citizens has been shared for money, harassment to settle personal grudges, courtship, eve-teasing and following women for 'friendship'.

An officer, on the condition of anonymity, told The Express Tribune that such access to information, especially call data records, have been gravely misused with impunity.

The officials have frequently leaked such information in exchange for as low as Rs5,000, he added. Unfortunately, law enforcement agencies (LEAs) have wielded new forms of power after technological advancements. Advocate Azhar Siddique told The Express Tribune that the practice was in violation of article 14 (Right to Privacy) of the Constitution of Pakistan. It was also illegal for police officers under section 18 of Police Order.




"There are laws but these laws are not effective against misuse of authority by police officials," he remarked.

About the misuse of Police Toolkit, Additional Inspector General Investigation (Add IG) Abu Bakar Khuda Baksh has written a letter to the Add IG Special Branch, Add IG CTD, the Capital City Police Officer (CCPO), all Regional Police Officers (RPOs), all City Police Officers (CPOs) and District Police Officers (DPOs).

Baksh told them that Police Toolkit has been misused by the field formations for over 14,000. The practice has brought a bad name to the department, he added. He told them that the matter was seriously being reviewed and access of all personnel to the app has been immediately suspended. He directed the field officers to take applications afresh with declaration of its strict official use in letter and spirit.

This is not the first time the matter has been taken up by the senior police officers. It was noticed in July, 2017 and a letter was issued then also.

Fighting crime with data

Former Additional IG Sarmad Saeed Khan said there were laws that apparently deal with such issues and the need was to ensure implementation these laws.

He also stressed for improving internal accountability mechanism to counter such malpractice related to misuse of technology. "Technological initiatives are the recent one, so there is a need for consideration at department level to devise procedures to deal with issues arising after introduction of these advancements," he remarked.

Published in The Express Tribune, February 24th, 2018.