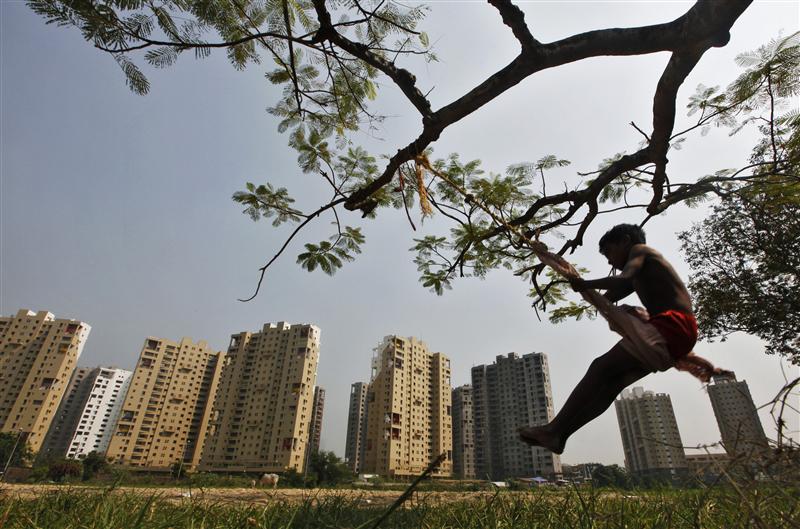 ---
KARACHI: Pakistan Stock Exchange (PSX) turned from profit to loss in the quarter ended December 31, 2017 and decided to separate its real-estate assets from core operations in an attempt to improve net earnings.

"The board has approved … demerger of real estate from its operations which will result in creation of a separate entity," PSX Company Secretary Muhammad Rafique Umer said in a notice posted on the bourse website on Friday.

Shares of the separate entity would be issued to existing shareholders of the exchange, he said.

Balochistan government declares Bostan Industrial Estate an economic zone

A PSX official told The Express Tribune that the step would lead to "increase in earnings per share of the company". "At present, real estate is an idle asset which is producing negligible earnings," he said.

PSX holds share capital worth Rs8 billion. It will be divided equally - Rs4 billion each - for real estate comprising stock exchange buildings in major cities and bourse operations. The operations - securities trading platform - will be managed by a new licensed company.

The board allowed the management to hire services of an investment banker and legal counsel for advice in the process, the notification added.

A Chinese consortium, including Chinese futures and commodity exchanges and two Pakistan-based financial institutions, had acquired 40% stake in the PSX through competitive bidding in January 2017.

Recently, Canadian national Richard Morin was appointed as the new managing director of the exchange.

PSX financials

PSX booked a loss of Rs8.42 million in the Oct-Dec 2017 quarter because of higher administrative expenses and massive taxes on profit, according to a separate notice. It had recorded a profit of Rs75.98 million in the same quarter of previous year.

Loss per share came in at Rs0.01 in the Oct-Dec quarter as opposed to earnings per share of Rs0.09 in the corresponding period of last year.

Board of directors recommended an interim cash dividend of Rs0.05 per share.

PSX's share price dropped 3.27%, or Rs0.84, to close at Rs24.83 with trading in 1.52 million shares at the bourse.

It earned revenue of Rs199.72 million, which was 22% lower than Rs256.25 million in the previous year.

Administrative expenses stood stable at Rs272 million. However, it did not only wipe out the revenue, but also led to a high operating loss of Rs72.5 million, four times steeper than Rs18.17 million.

Government releases Rs293.23m under PSDP 2017-18

PSX paid tax on profit at the rate of 141.14% (Rs28.87 million), significantly higher than 16.22% (Rs17.72 million) in the same quarter of previous year.

Other income plunged to Rs2.94 million from Rs10.80 million. Share in profit from associates stayed stagnant at Rs90 million.

Cumulatively, in first half (Jul-Dec) of the current financial year, its profit dropped 34% to Rs71.21 million (EPS Rs0.09) compared to Rs107.98 million (EPS Rs0.13) in the same half of previous year.

Published in The Express Tribune, February 24th, 2018.

Like Business on Facebook, follow @TribuneBiz on Twitter to stay informed and join in the conversation.
COMMENTS
Comments are moderated and generally will be posted if they are on-topic and not abusive.
For more information, please see our Comments FAQ