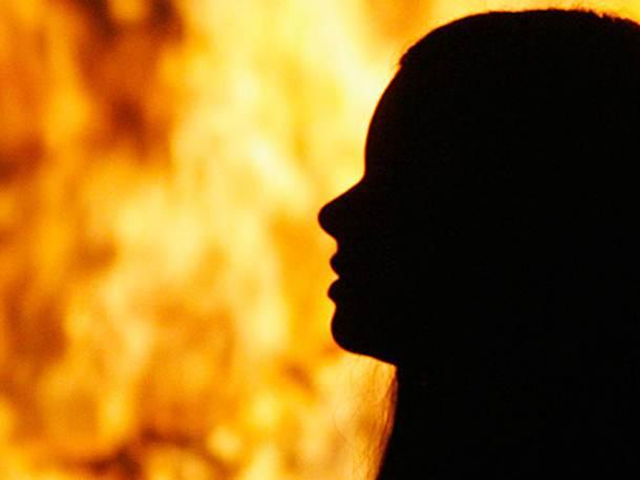 ---
A girl was burnt alive in an Uttar Pradesh village in Unnao district, late night on Thursday according to police.

Eighteen-year-old Moni, up in flames rushed to some 100 metres to save her life but she failed and collapsed to death.

"We heard cries and rushed to the spot. However, by the time we got here, she had died. She didn't have enemity with anyone in the village," said Bhauri Ram, a watchman.

Moni was cycling to market when unidentified people surrounded her and poured petrol on her. They set her on blaze before she could even react.

Police officers rushed to the crime scene around midnight.

A senior police officer said,"She had left home to buy vegetables around 4:30pm. Soon after, her burnt body was recovered in the village. The news of her death spread in the village and her family rushed to the spot. They identified her cycle and slippers."

The police spoke to the victim's family and are investigating the case and trying to figure out the reason behind the attack.

The police said her post mortem report has ruled out sexual assault, more than one individual are involved in the case.

Sujit Pandey, Inspector General of Police, Lucknow, said, "It appears to be a murder. We have recovered the body, her dupatta, slippers and a bicycle. Investigations are on." According to NDTV

Several people in connection with the crime were interrogated by Superintendent of Police and the Station House Officer.

Case has been registered against unidentified persons.