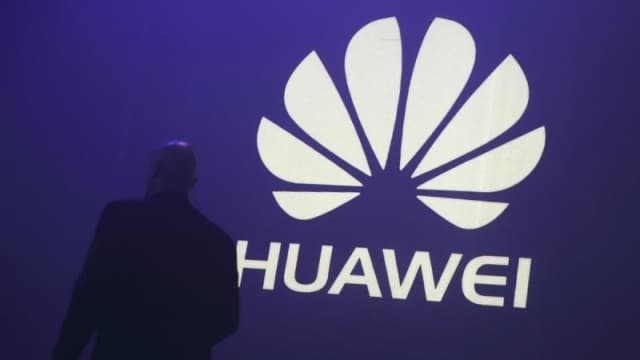 ---
China's Huawei is forging closer commercial ties with big telecom operators across Europe and Asia, putting the company in prime position to lead the global race for next-generation 5G networks despite US allegations it poses a security threat.

Huawei's dominant position in China - set to become the world's biggest 5G market by far - is well-documented. However, it has also been making in-roads in the rest of world to compete with rivals Ericsson and Nokia in several lucrative markets, including countries that are longstanding US allies.

5G networks, now in the testing stage, will rely on denser arrays of small antennas and the cloud to offer data speeds up to 50 or 100 times faster than current 4G networks and serve as critical infrastructure for a range of industries.

China's Xiaomi back to top five vendor as global smartphone market shrinks

Deals to start building 5G networks are still largely a year away, but Huawei has signed 25 Memorandums of Understanding (MoUs) with telecom operators to trial 5G equipment, a Reuters review of company reports and announcements found.

These MoUs - pre-cursors to potential commercial contracts - including agreements with Britain's BT, Bell Canada (BCE), France's Orange Germany's Deutsche Telekom and global player Vodafone.

Huawei lags behind Sweden's Ericsson, with 38 MoUs, and Finland's Nokia, with 31, according to the data, which does not include deals that have not been made public.

However, the Chinese company's existing partnerships with operators could give it an extra edge; as of 2016, Huawei said it had supplied more than half of the 537 4G networks globally and 59 of the 90 4.5G networks - an intermediate step before 5G.

"Existing network footprint is important because operators still need to maintain their legacy ... networks and could save money by using the same vendors," said Stefan Pongratz, a top industry analyst with research firm Dell'Oro.

Huawei also has the home advantage: the firm and smaller, domestic-focused peer ZTE are each guaranteed about a third of China's 5G network contracts, under Beijing's policy, while foreign players have to compete for slivers of the market.

By 2025, 1.2 billion people worldwide are set to have access to 5G networks - a third of them in China, according to the GSMA, a global trade group of nearly 800 mobile operators.

There are however potential risks ahead; Huawei, like its rivals, has spent billions of dollars developing 5G network technology, there are no guarantees about when operators around the world will adopt the new technology.

Many cash-strapped operators want to see significant consumer and business demand before allocating capital, something out of Huawei's control. Some emerging markets have yet to adopt 4G, putting major 5G moves at least a decade off.

TRIPLE THE SIZE

Unlisted Huawei is triple the size of either Nokia and Ericsson in terms of its annual revenue, which totaled about $92 billion last year, half of it from China. It sold 32 per cent of global mobile radio access gear - antennas and base stations - in the last quarter, against Ericsson's 30 per cent and Nokia's 25 per cent, according to market research firm Dell'Oro.

Ericsson has been under heavy pressure to cut costs in recent years at a time of dwindling profits, while Nokia has had to integrate multiple acquisitions in its networks business.

Nokia said it was confident its broad 5G portfolio, which also includes software and services to manage networks, would allow it to win a bigger slice of the telecoms market.

Ericsson said its longstanding ties with customers and advanced 5G patent portfolio would keep it competitive. "All our customers are looking at 5G," a spokesman said.

Huawei's 5G MoUs include non-binding agreements with big telecom operators in South Korea, Japan and Australia, Italy, Turkey and Saudi Arabia, on top of Britain, Germany, France, and Canada.

Potential commercial benefits aside, these agreements indicate that many countries allied to the United States do not share Washington's security concerns.

A bill introduced in the US Senate earlier this month would bar equipment from Huawei from any US government networks to prevent Chinese spying. A leaked presentation from a US National Security Council staffer earlier this year suggested the US government build its own 5G network - a proposal that was widely ridiculed by industry experts.

Huawei categorically rejects US spying concerns.

"Huawei is trusted by governments and customers in 170 countries worldwide and poses no greater cyber-security risk than any (communications) vendor, sharing as we do common global supply chains and production capabilities," a spokesman said.

OPERATORS REJECT SPYING FEARS

Bruce Rodin, vice president of wireless networks for Bell Canada, said his company used an external cyber-security firm to conduct extensive testing of Huawei products.

"We've been doing it for about 10 years and never seen malicious code or backdoors," Rodin told Reuters, characterizing the US moves as an effort to protect American companies. "It's a commercial thing. They are protecting their industry," he said.

Deutsche Telekom said it cooperates with Huawei on many levels and found no evidence of security risks. "The hardware is built to Deutsche Telekom's specifications and is examined by our own security department," a spokesman said. Orange told Reuters it is cautious with Huawei "as with any supplier."

Trump security team sees building US 5G network as option

Thomas Jarzombek, a member of the German parliament and digital spokesman for Angela Merkel's Christian Democrats, said that in the wake of revelations about US spying by former NSA contractor Edward Snowden, American tech companies were not necessarily to be trusted either.

This month, a trade mission by British Prime Minister Theresa May to China included a glowing endorsement of Huawei for its commitment to Britain.

Debates over the timing of 5G deployment will top the agenda at Mobile World Congress, Europe's biggest annual technology conference taking place next week in Barcelona. The industry is counting on the new technology to trigger a wave of growth in equipment sales and mobile services starting in 2020.