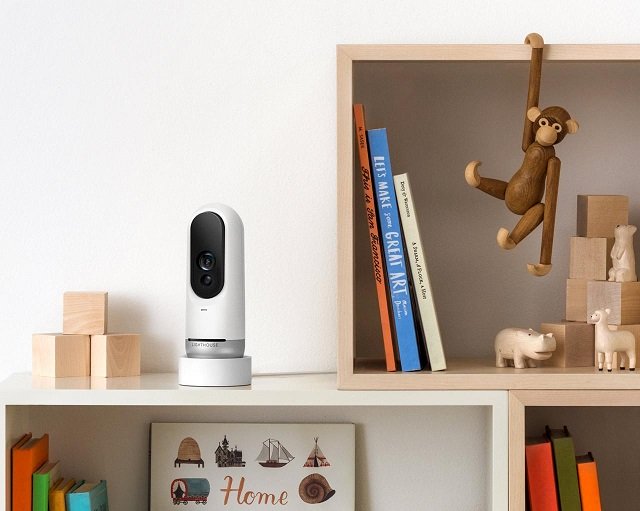 ---
A team of engineers that worked on self-driving cars and helped invent Google Street View wants to help people guard their homes against intruders using the same style of facial recognition that unlocks smartphones.

Lighthouse AI, their startup, on Thursday released a home security camera that uses a 3D sensor similar to that found in Apple's iPhone X. The sensor helps the camera recognize the faces of different members of a family and even pets, so it can send out alerts to a user's phone when an unknown person enters a home but avoid false alarms caused by the family dog.

Meet Aurga, the world's first DSLR smart assistant

Lighthouse AI has roots with Stanford University and Alphabet's Google. The two co-founders, Alex Teichman and Hendrik Dahlkamp, met while both were working in the Stanford laboratory of Sebastian Thrun, the early leader of Google's self-driving car efforts. Thrun is on Lighthouse's board, and it's backed by Andy Rubin, the co-creator of the Android mobile operating system, and his investment fund, Playground Global.

The 3D sensor in the Lighthouse camera, which sells for $299 and a $10 per month service plan, simulates the eyes of a self-driving car. Teichman and Dahlkamp had been working on self-driving cars since 2005 and left the field because they weren't convinced self-driving cars could beat humans' safety record for several more years.

"It seems like there are many more research problems in the way. We wanted to deploy something at 99 per cent accuracy that would be delightful and useful to use right now," Teichman told Reuters.

Another key element of the Lighthouse system is a voice-based interface for setting up alerts and finding a video. Users can ask the device's accompanying smartphone app questions like, "Show me the video of the dog" or "Send me an alert if the kids aren't home from school by 4 p.m. on weekdays."

China's tech industry catching up with Silicon Valley "faster than expected"

Lighthouse says it does not share user data and lets users set the camera to only record when they are not home to ease privacy concerns over a camera that can recognize specific people.

But the company is hoping other benefits outweigh those concerns. Jessica Gilmartin, the startup's chief marketing officer, said it is working with elder care companies to use the cameras to detect changes in an older person's gait that could put them at risk of a fall.

"How do you get that information to family members so you can get help before it happens?" she said.