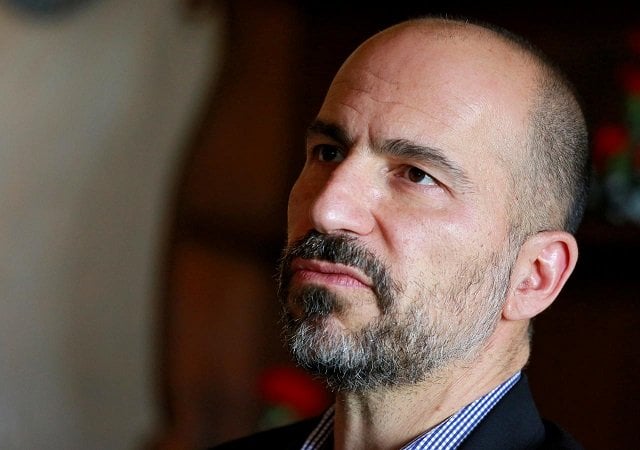 ---
Uber's chief executive pledged to continue investing aggressively in Southeast Asia even though the US ride-hailing firm expects to lose money in the fast-growing market due to costly battles with rivals such as Grab.

SoftBank's 15 per cent stake purchase in Uber last month has opened up the possibility of combining Uber with other ride-hailing assets the Japanese group owns across Asia. SoftBank has stakes in Singapore-based Grab and India's Ola.

At the time of the investment, SoftBank said it wants Uber to focus on growing in the United States, Europe, Latin America and Australia - not Asia, which has been among the most costly and competitive regions for the ride-services firm, a source had told Reuters.

Uber board got assurances on diligence ahead of self-driving deal

Uber is preparing to sell its Southeast Asia ride-hailing business to Grab in return for a substantial stake in the company, CNBC reported earlier this month, citing sources familiar with the matter.

But Dara Khosrowshahi seemed to dismiss that strategy on Thursday in his first official visit to Asia since he became Uber CEO last year.

"We expect to lose money in Southeast Asia and expect to invest aggressively in terms of marketing, subsidies etc," Khosrowshahi told reporters in New Delhi, adding there is huge potential in the region thanks to a big population and fast internet user growth.

"From a competitive standpoint we think we can improve," he said.

Khosrowshahi said that a decade from now he expects 80 per cent of growth at Uber to be organic and some through acquisitions.

"We will look at anything... But right now the plan for Southeast Asia is to go forward, lean forward and to invest."

INDIA PUSH

Khosrowshahi said SoftBank is an investor but Uber, which has a valuation of around $68 billion, will take any final decisions along with the board on mergers and partnerships. He said he does not expect any change in Uber's India operations following the deal with SoftBank.

India is one of Uber's fastest-growing international markets and accounts for more than 10 percent of Uber's trips globally, but it's not making money yet, Khosrowshahi said.

Uber and India's market leader Ola have been locked in a fierce battle, pumping in millions of dollars of investors' money for a bigger piece of the country's $12 billion taxi market.

"The greatest value that we can create here is to continue to invest and grow our business here, not just for India but the role it is going to play in shaping our product for the rest of the world," he said.

Khosrowshahi declined to comment on specific investments for India but said "it is a lot" and will continue to increase.

"We as a company need to have a balanced profile in terms of growth and investment. There are developed markets that we are going to continue to invest in that are going to be more profitable ... and we should actively be investing in markets like India and Latin America that have huge growth ahead of us."

India's Ola eyes Australia market in tussle with global rival Uber

Khosrowshahi, who took the helm in August after former CEO Travis Kalanick was asked to step down amid a litany of regulatory problems, driver and consumer scandals and court cases, has pledged to make a clean break with past practices that have lead to accusations of a toxic work culture.

Uber has faced bans, restrictions, and protests around the world as it disrupts conventional taxi services and Khosrowshahi is tackling this head-on by working with regulators, putting an end to the take-no-prisoners culture he inherited.

He said that the company has a responsibility to local governments and regulators, and it needs to have a dialogue with them.
COMMENTS
Comments are moderated and generally will be posted if they are on-topic and not abusive.
For more information, please see our Comments FAQ