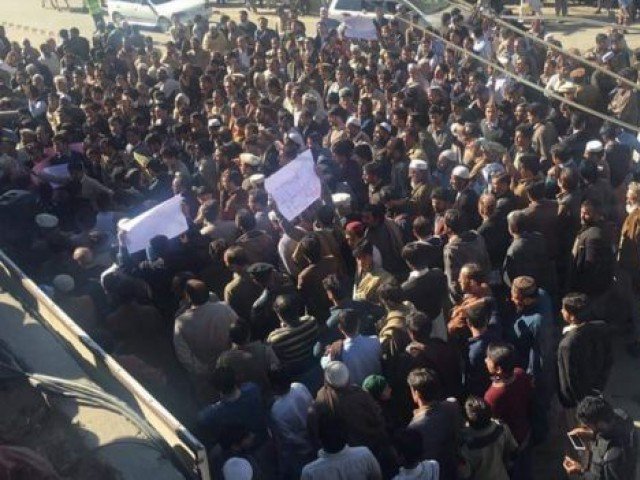 ---
PESHAWAR:

The Peshawar High Court Bar Association (PHCBA) passed a resolution on Thursday, objecting to the arrest of protesters in Swat who had come out on the streets against increase in security checkpoints and barriers in their areas and urging the government to withdraw the FIR registered against them.


PHCBA President Arbab Usman said such issues were "making people hostile towards the national institutions". "They were holding a peaceful protest against the security check posts," he said. "Registering FIR against them under Anti-Terrorism Act makes no sense."

He said it was the duty of state institutions to resolve issues faced by the masses to avoid any unfavourable situation.


Six Swat men charged with terror over protest at military checkpoints


The lawyer community stated that it intends to file a writ petition in the Peshawar High Court, challenging security check posts in the province. The lawyers stressed that the checkpoints should be handed over to the Khyber-Pakhtunkhwa police if they are essential for national security.

"There is a need to submit a petition in the high court against the check points to resolve the issue peacefully," said a senior lawyer, Mohammad Esa Khan.

Thousands of people of Swat took to the roads on February 18 against check-posts dotting the landscape of the picturesque valley — set up in the aftermath of militants wresting control of the area almost a decade ago. The move prompted strict action from the police who resorted to booking several protesters.
COMMENTS
Comments are moderated and generally will be posted if they are on-topic and not abusive.
For more information, please see our Comments FAQ