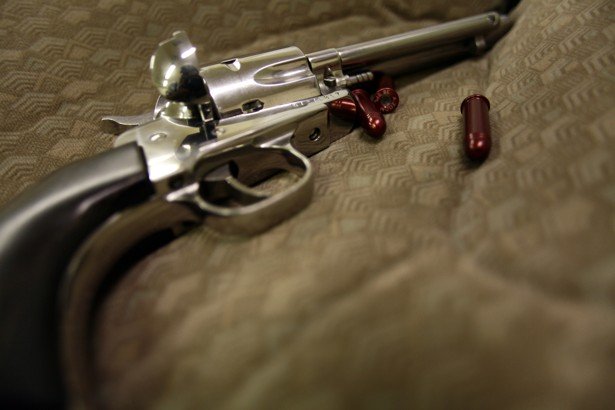 ---
ISLAMABAD: Even as the legal status of the Himalayan territory of Azad Jammu and Kashmir remains ambiguous, residents are concerned about the legality of their lands with the old land revenue system slowly decaying.

Even though feudal systems no longer exist in Azad Jammu and Kashmir (AJK), small land holdings still prevail in the society.

High literacy coupled with some of the lowest crime rate — when to compared to the four provinces of Pakistan — there are far fewer rifts in the society on either religious or ethnic basis. However, the region has seen a spike in murders, particularly over land disputes.

According to jail records, over the past two decades murder cases in AJK have risen by more than 80 per cent. Most of these murders took place over land disputes.

In the Rawalakot District jail, there are over a hundred prisoners either convicted or facing charges. Around 75 per cent of these prisoners had allegedly committed murder. Around 80 per cent of these murders were apparently motivated over land disputes.

This trend is common in most parts of AJK.


"The land record and revenue department are responsible for a majority of murders in AJK," a jail official enthused on the condition of anonymity.

He added that the Land Administration System (LAS) in AJK is organised on the traditional and primitive system of land registers and maps which had been first introduced by 16th-century-ruler Sher Shah Suri and then continued by Mughal Emperor Akbar.

While AJK Prime Minister Raja Farooq Haider never tires of boasting about returning good governance to the state, he has been unable to revamp the LRS and hence unable to resolve a major motivation for heinous crimes in the region.

The issue stems from the patwaris – a basic pay scale (BPS) grade-5 employee and one of the lowest functionaries of the revenue department — who is burdened with, well, generating revenue for the government.

Funds to host visits of dignitaries such as the AJK president, the prime minister, ministers, chief secretary, commissioners, deputy commissioners and even visits of personal guests of these government functionaries are the responsibility of the patwari.

Recently, the AJK Election Commission handed over the gigantic task of preparing voter lists and wards at village levels to the patwaris without allocating and funds to them for this purpose.

"We have been directed by the government to prepare voter lists at the village-level in our jurisdiction at our own expense," patwaris in the Poonch District said.

"I have been working as a patwari for the past 19 years and I am still getting paid only Rs32,000 per month as salary," a local patwari said.

The patwari explained that he had been appointed in BPS-5 at a salary of Rs2,300 per month after clearing a test interview. However, to qualify for the job, he had to work with a patwari for at least five years without any salary as he admitted to occasionally taking bribes to either tamper or alter land records.

Published in The Express Tribune, February 22nd, 2018.
COMMENTS
Comments are moderated and generally will be posted if they are on-topic and not abusive.
For more information, please see our Comments FAQ