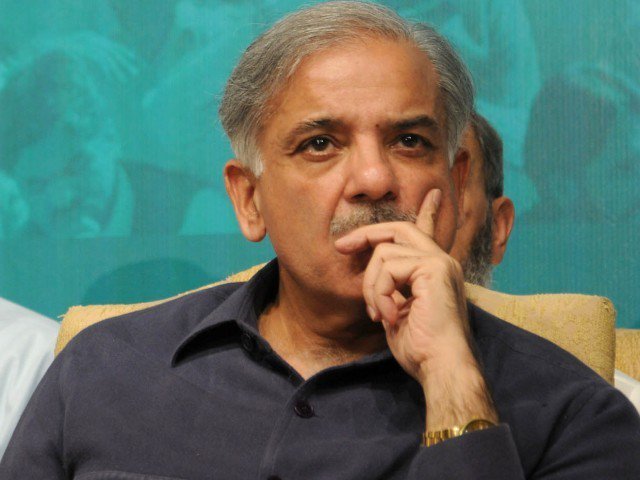 ---
ISLAMABAD/ LAHORE: Punjab Chief Minister Shehbaz Sharif is considered to be an obvious choice for PML-N president, while Senior Vice President Yaqoob Khan Naseer is expected to be elevated as acting president of the party, The Express Tribune has learnt.

Immediately after Nawaz Sharif's disqualification as party president, Pakistan Muslim League-Nawaz went into consultative mode.  A high-level party meeting was called in Lahore at Jati Umra presided over by the deposed Prime Minister of Pakistan and now the disqualified president of PML-N Mian Muhammad Nawaz Sharif and another high-level meeting was called at Islamabad by the Prime Minister of Pakistan, both to review the situation, according to PML-N Chairman Raja Zafarul Haq.

Punjab Law Minister Rana Sanaullah said that the decision of the court to disqualify Nawaz Sharif from party presidency was biased and against the law.

Is Nawaz League turning into a Shehbaz League?

He said that parliament has a right to draft legislation and the courts cannot take away that right. He claimed that such a decision against Nawaz Sharif was expected and will have no impact on the party. He said that Nawaz Sharif was, is, and will continue to be the leader of the party and that any leader selected to fill the top slot would follow his lead.

He said that previously when Nawaz was disqualified from party presidency, he chose Shehbaz Sharif. "Shehbaz remains the natural successor and continues to be the prime choice of the party for the slot," he explained, adding that the decision will be ratified during a general council meeting in the next few days.

PML-N Chairman Raja Zafarul Haq said the wind was moving in Shehbaz Sharif's direction, but no formal decision has been taken yet. He said that general council session would be called soon to ratify the party's decision.

Senator Mushahidullah Khan said that according to the legislation of the party, a senior vice president will be elevated as the acting president. For the selection of a permanent president, he said a member of the Sharif family would be considered. He said that any decision would finally be taken and ratified in a general house session of the party. He said that Nawaz Sharif was coming to Islamabad on Thursday, where many issues would be discussed.

According to a source, the party has already gone into confrontation mode with the judiciary and will continue to exert pressure on it through the public. He gave the example of Sanaullah's claim regarding the court decision and remarks given by judges.

Rana Sanaullah denies Shehbaz will be PML-N's candidate for PM's slot

Islamabad moot agenda

In recent months, former prime minister Nawaz Sharif took some key decisions related to PML-N including the reconstitution of its Central Working Committee and Central Executive Committee, the award of party tickets for Senate polls, by-polls at respective National and provincial assembly seats and other measures.

All these decisions stand null and void now following the SC decision to disqualify him from heading the party.

Even though Sharif now stands disqualified from heading PML-N, he has convened an 'informal' party huddle at Punjab House in Islamabad today (Thursday). The party leadership is expected to put weight behind Sharif and announce support for all the 'informal' decisions he would be taking regarding PML-N in future after being officially disqualified. The meeting is expected to confirm the new party chief.

Senior party leaders suggest that powerful circles in the party are not in favour of immediately having a regular party president elected to demonstrate that Sharif "cannot be replaced" and the option to assign the reins of the party to an acting president is being favoured.

Uncertainty shrouds appointment of PML-N's 'permanent' chief

Another option, the sources said, is to keep the party 'headless', while Raja Zafarul Haq, in his capacity as PML-N chairman, may temporarily run party affairs. However, sources said that the elevation of a PML-N president would be necessary to award afresh tickets for the Senate polls. It is still not clear whether the Election Commission of Pakistan would announce a fresh schedule for Senate elections or it would only seek fresh nominations from the PML-N as the Senate tickets awarded by Sharif in his capacity as PML-N president have lost legal status following the top court's verdict.

Electing a permanent PML-N chief, party circles say, is a tough call for PML-N given that Shehbaz Sharif and Maryam Nawaz, the two obvious candidates for party chief's position, are locked in serious differences and elevating either one of them would offend the other. Lately, reports also suggest that Kulsoom Nawaz may be handed party's presidency in order to allow Sharif to call the shots from behind the scenes.

In case the ECP seeks fresh nominations from the PML-N, finalising the candidate list would not be a problem since it would only require a rubber stamp on Sharif's approved list by the new party chief, a PML-N senator said while requesting anonymity. "Candidates would remain the same. Only the party head would change," the lawmaker said. Sharif had also awarded a ticket to Pir Iqbal Shah, who defeated Ali Khan Tareen, the son of Pakistan Tehreek-e-Insaf's bigwig Jehangir Tareen in the recent Lodhran by-poll.

In case the ECP decides to go ahead with holding Senate elections on March 3 under the existing schedule but with the exclusion of PML-N candidates, problems would mount for the N-League, but sources said any such scenario is unlikely as upper house polls without the PML-N would bring into question the transparency and legitimacy of the electoral process and draw public opposition.

A source said the PML-N leadership was already expecting that Sharif would be disqualified by the Supreme Court, but the top court's decision to declare all of Sharif's decisions as null and void caught the party by surprise.
COMMENTS
Comments are moderated and generally will be posted if they are on-topic and not abusive.
For more information, please see our Comments FAQ