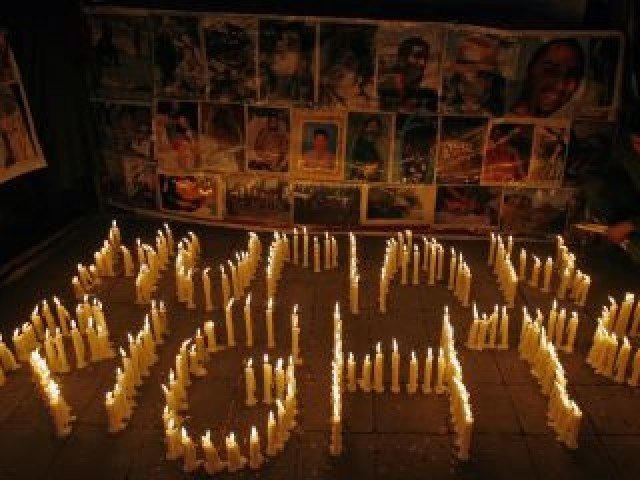 ---
ISLAMABAD: The first ever three-day international conference on Human Rights which was held at a local hotel concluded on Wednesday in which speakers urged for collaborative efforts to end human rights violations.

The moot received criticism since its day one when Prime Minister Shahid Khaqan Abbasi could not manage to attend the inaugural session.

Government hosts moot on human rights, ignores free speech

The event was organised by the Federal Ministry for Human Rights and was attended by national and foreign delegates. The guests who participated in the event included officials of international human rights, representatives from UN, parliamentarians, government officials, diplomats, members of civil society, people from different NGOs and INGOs, academia and the media personnel.

Though the delegates discussed and highlighted key areas which needed to be focused for the welfare and protection of human rights, they ignored talking about the sheer violation of human rights in Indian Occupied Kashmir (IOK), where thousands of Kashmiris have been killed by the Indian troops.

Chairman Senate Standing Committee on Interior Senator Rehman Malik took serious notice of the international moot on Human Rights for ignoring the "Human Rights Violations in Kashmir by Indian Forces", and summoned the Ministry of Human Rights (MoHR) for an explanation.

"Why are matters related to sheer human right violations not placed in the agenda?" wrote Malik in a letter to the MoHR.

He has directed to apprise the Committee as to why the issues of Human Rights Violations in Kashmir and killing of innocent Pakistani across Line of Control (LoC) were ignored and not included in the agenda of the conference.

Malik further said that there are hidden motives of MoHR behind ignoring "the issue of human rights violations in Kashmir by Indian Forces" particularly in the month of February, as the 5th day of the month is observed as "Kashmir Day" by the Government of Pakistan.

Human rights reforms: Former CJP stresses UN improvements

He also expressed serious reservations on the title of the conference which was "Owing HR for a Better World". He asked in his letter about how can the conference ignore the "Human Rights Violations of the Indian Forces and their crimes against humanity in Kashmir".

"The international conference in its agenda has declared that it will be focusing on protecting Women and Children through policy and law under the national and international framework. Even then ignored the worst kinds of brutalities of Indian Forces against innocent Kashmiri women and children," he asked in the letter.