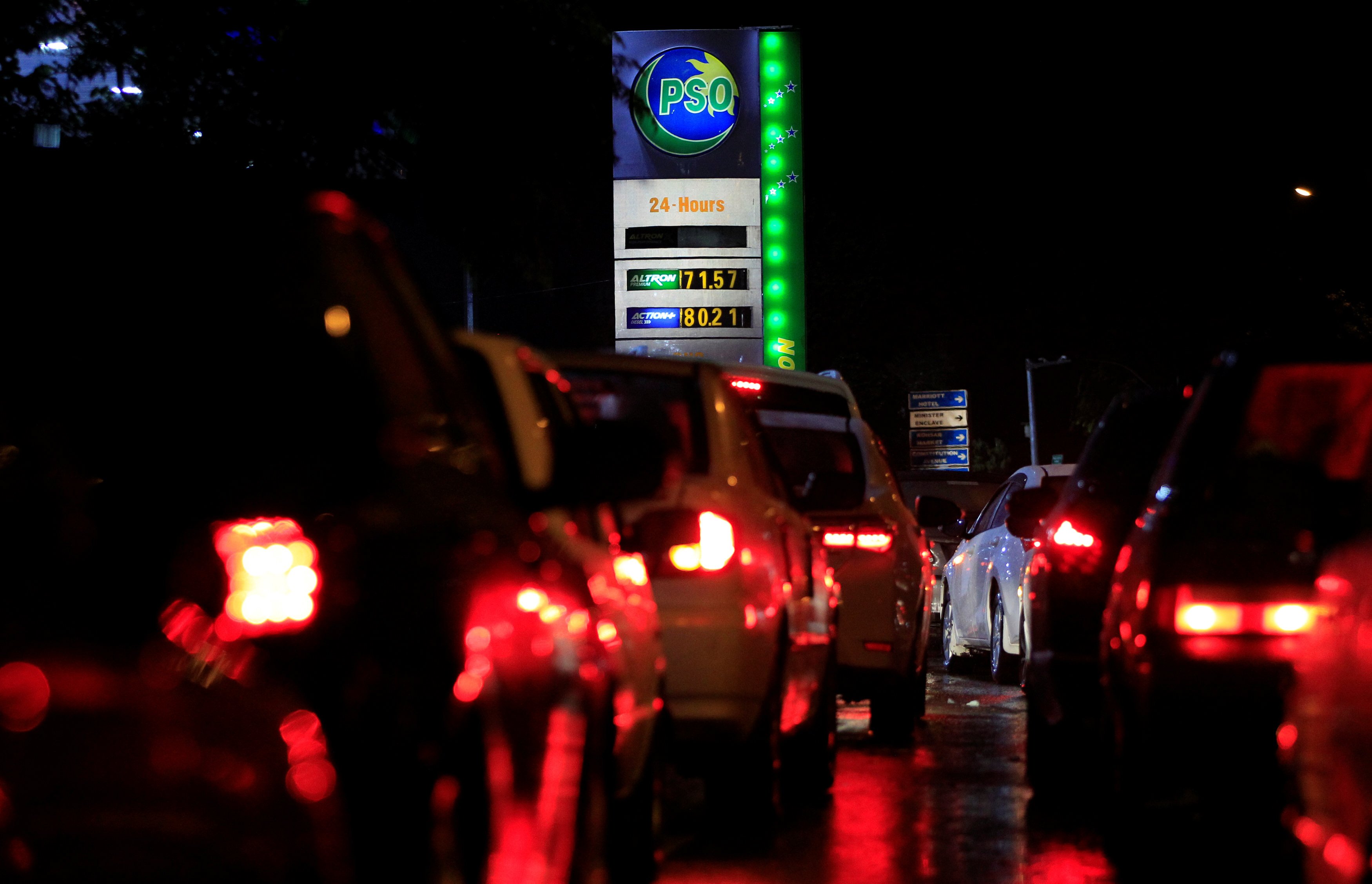 ---
KARACHI: Pakistan State Oil's (PSO) profit dropped 38% to Rs3.49 billion for the quarter ended December 31, 2017, due to significant decrease in income from other than its core business and higher rate of tax on earnings.

The drop in profit was seen despite a notable surge in net sales, according to a notice sent to the Pakistan Stock Exchange (PSX) on Wednesday.

OGDC's profit surges 28% with rise in crude price, fall in rupee

In the same quarter (October-December) last year, the company booked a profit of Rs5.64 billion.

Earnings per share amounted to Rs10.71 in the quarter under review, compared to Rs17.30 in the same quarter last year. PSO's share price fell 2.17%, or Rs6.64, to close at Rs298.73 with 912,100 shares changing hands.




Other income plunged six-fold to Rs756 million compared with Rs4.40 billion.

"This (lower other income) is primarily due to absence of any receipt of penal income (like) delayed payment charge during the quarter," said Topline Securities' analyst Umair Naseer in a post-result comment.

The company paid taxes on profit at the rate of 38.29% (Rs2.16 billion) on profit before tax of Rs5.66 billion, compared to 31.01% (Rs2.53 billion) tax on the profit of Rs8.17 billion in the corresponding period. On the flip side, the company recorded net sales of Rs259.70 billion, which was 19% higher than Rs217.83 billion.

Finance cost declined 35% to Rs1.02 billion from Rs1.57 billion.

Allegation: Senate panel accuses IPPs of oil theft

The analyst added that gross profit of the company improved 17% to Rs9.5 billion, whereas gross margins remained flat at 3.7%. "Despite higher revenues and OMC (oil marketing company; PSO) margins, gross margins remained flat due to inventory losses during the quarter," he said.

Other operating expenses grew 19%, which remained in line with the sales trend. "This could be attributed to rise in operating expenses and exchange losses.

"Key risks to the company include volatility in oil prices and inventory losses, rupee depreciation, exchange losses and sharp pile up in circular debt, he said.

Cumulatively, in the first half (July-December) of the financial reporting year, its profit reduced 15% to Rs8.52 billion (earnings per share of Rs26.14), compared with Rs10.02 billion (earnings per share of Rs30.72) in the same half last year.

Published in The Express Tribune, February 22nd, 2018.

Like Business on Facebook, follow @TribuneBiz on Twitter to stay informed and join in the conversation.