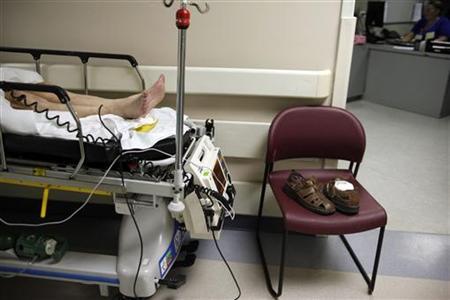 ---
KARACHI:

The Poverty Eradication Initiative (PEI) inaugurated its clinical skills enhancement trainings for hospital-based healthcare providers at the Centre for Innovation in Medical Education (CIME) building at Aga Khan University Hospital (AKUH). The training was inaugurated by Health Director-General Dr Muhammad Akhlaque Khan and attended by public-private partnership node director Khalid Shahid, medical superintendents of hospitals across the Sindh and PEI Executive Director Shahid Yusaf.

The PEI was established in 2002 as a non-profit, non-political organisation in order to reduce the burden of poverty in Pakistan. It is currently working in all 29 districts of the province under the Sindh Peoples Health Programme, a collaborative effort by PEI and the health department under its public-private partnership node.

The programme aims to implement a universal health coverage approach to strengthen the health systems in Sindh. Universal access to health means that everyone can use the services, when they need them, throughout the course of their lives without increased financial burden, thus reducing out of pocket payments. One such effort to decrease this financial burden is the provision of medical and surgical supplies to 200 public sector hospitals across Sindh to improve the quality of medical services, especially for the poorest members of the community.

Sindh Healthcare Commission starts operations

The PEI has already established 40 'Mrs Shamshad Masood Memorial Counters' at participating hospitals to facilitate the poorest patients at both out and in-patient facilities.

In relation to the provision of medical and surgical supplies, the Sindh People Health Programme ensures that supplies are fully and appropriately utilised by healthcare providers. Therefore, a pool of healthcare providers will be trained as master trainers to assess the learning needs of healthcare providers at each hospital and to trickle down trainings accordingly. The master trainers will also ensure that high quality healthcare practices, as per internationally accredited healthcare standards, are implemented at hospitals.

Dr Khan appreciated the PEI's efforts and said that this partnership between the PEI and health department will be very fruitful. It is an additional support and we should use this opportunity wisely and get the best of our staff trained on state-of-the-art international standard supplies provided by PEI, he said.

"Our services are for the poor, so that they can have the same medical facilities at public hospitals as that of the rich at private hospitals," explained Yusaf. He mentioned that this initiative is not donor driven and thus these supplies will continue to come in, even after 20 years. We will continue to help the government of Sindh to improve health facilities at government hospitals, he vowed.
COMMENTS
Comments are moderated and generally will be posted if they are on-topic and not abusive.
For more information, please see our Comments FAQ