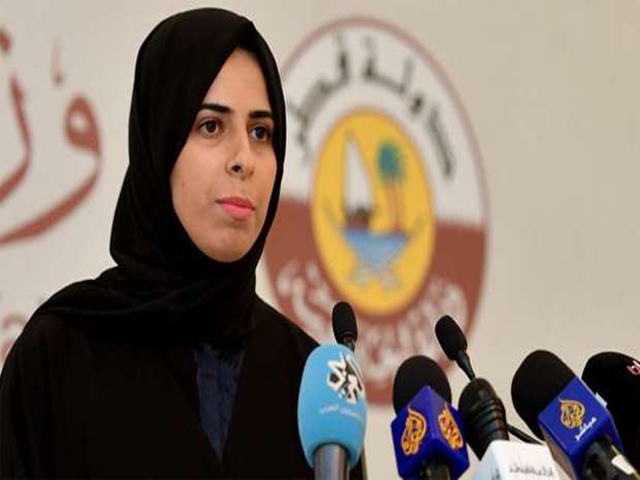 ---
DOHA: Qatar and Chad are to restore diplomatic relations, severed in August soon after the start of a Saudi led boycott of the emirate, Doha's foreign ministry said Tuesday,

Lolwah Al Khater, Qatar's foreign ministry spokesperson, said on social media that both countries would return their ambassadors with immediate effect.

"Moments ago MOU (memorandum of understanding) was signed between Qatar and Chad; Diplomatic relations to be resumed with immediate exchange of ambassadors," she tweeted.

Al Khater added that the agreement was "a victory for both countries".
Chad closed Qatar's embassy in N'Djamena in late August, accusing Doha of seeking to destabilise the landlocked African semi desert country.

Within days, Qatar retaliated by closing Chad's embassy in Doha and ordering all staff to leave the country.

UAE to file complaint over Qatar flight 'interception'

With the nine-month-old boycott that began last June, Qatar has found itself isolated by its former closest allies and neighbours in the Gulf.

Saudi Arabia and other countries including the United Arab Emirates cut all ties with Qatar, claiming it supported terrorism and was seeking better ties with Riyadh's great regional rival Iran.

Qatar denies the accusations and says the dispute is an attack on its sovereignty.

Chad was among a small group of African countries, also including Mauritania and Senegal, that recalled their ambassadors from Doha at the beginning of the crisis.

Qatar has accused the Saudi led bloc of putting pressure on African states to take sides in the row.