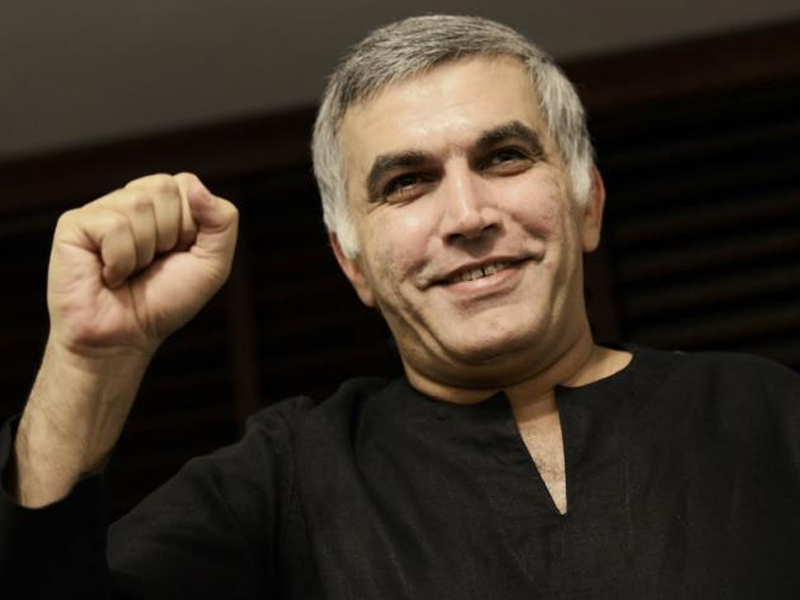 ---
DUBAI, UAE:
Prominent Bahraini rights activist Nabeel Rajab was sentenced to five years in prison on Wednesday after he was convicted over critical comments he allegedly made on Twitter about the government, his lawyer and activists said.
Rajab, a leading figure in pro-democracy protests that swept Bahrain in 2011, was sentenced over tweets which criticized air strikes in Yemen by a Saudi-led coalition of which Bahrain is a member and accusing Bahraini prison authorities of torture.
Bahrain's sovereign fund in talks to invest in SoftBank's Vision Fund
The charges cited laws which bar "insulting a neighboring country" and "insulting national institutions".
There was no immediate comment from the Bahraini government on the reports.
Rajab was already serving a two-year sentence over a January 2015 news interview in which he was accused of saying that Bahrain was torturing political prisoners.
LHC orders recovery of missing activist
Sayed Ahmed Alwadaei, an activist with the London-based Bahrain Institute for Rights and Democracy (BIRD), said Bahraini courts were "curtailing freedom of expression by deterring Bahraini citizens from criticizing its authorities".
"Instead of rewarding Nabeel Rajab for his brave and commendable exposure of human rights abuses and advocacy for peace, the authorities have chosen to punish the messenger."
COMMENTS
Comments are moderated and generally will be posted if they are on-topic and not abusive.
For more information, please see our Comments FAQ