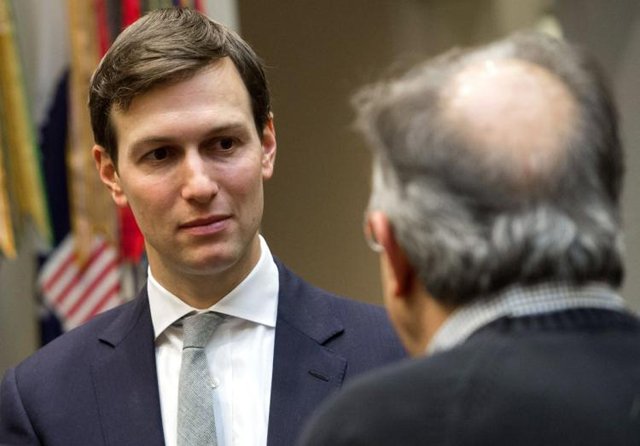 ---
U.S. President Donald Trump's son-in-law, Jared Kushner, can continue in his role as a senior White House adviser even if he does not obtain a security clearance, the White House said on Tuesday.

Kushner has been operating under a temporary clearance for
the past year while the Federal Bureau of Investigation conducts
a background investigation.

Under an order issued on Friday by White House Chief of Staff John Kelly, Kushner will lose the temporary clearance in less than a week.

US president's son Donald Trump Jr arrives in India

White House spokesperson Sarah Sanders told reporters that Kushner will continue the work he has been doing the past year whether he gets a full security clearance or not. He has been trying to get the Israelis and Palestinians back to the negotiating table.

Trump junior to wine and dine luxury flat buyers in India

The stage will be set for a tense face-off with US Ambassador Nikki Haley, just weeks after she launched a scathing attack on Abbas and accused him of lacking the courage needed for peace.

Addressing the council for the first time since 2009, Abbas will call for a new collective approach in a bid to salvage the two-state solution to the Israeli-Palestinian conflict, said Palestinian ambassador Riyad Mansour.


COMMENTS
Comments are moderated and generally will be posted if they are on-topic and not abusive.
For more information, please see our Comments FAQ