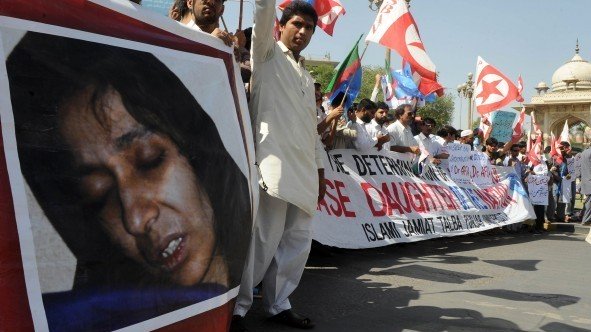 ---
KARACHI: Dr Fauzia Siddiqui, the sister Dr Aafia Siddiqui, has welcomed the demand of summoning the US ambassador over the detention of her sister.

The Senate Standing Committee on Interior demanded that US ambassador Anne W Patterson be summoned over the inhuman detention of the scientist, on Wednesday.

Talking to PPI, Dr Fauzia said Chairman Committee Senator Talha Mahmood has asked the Foreign Office to summon the US Ambassador in Pakistan before the standing committee to discuss the Aafia Case, adding that the foreign office would also be responsible to report to the state within two weeks on this issue.

"The US government has already handed people convicted by its courts to nine different countries. They include those convicted for death penalty", she claimed.

She said that the Senate Standing Committee would ask the US envoy for the reparation and release of Dr Afia Siddiqui. It could be the turning point in Dr Aafia case, she said, adding that the daring step of Senator Talha Mahmood would prove a new milestone in Pakistan history.
COMMENTS (2)
Comments are moderated and generally will be posted if they are on-topic and not abusive.
For more information, please see our Comments FAQ