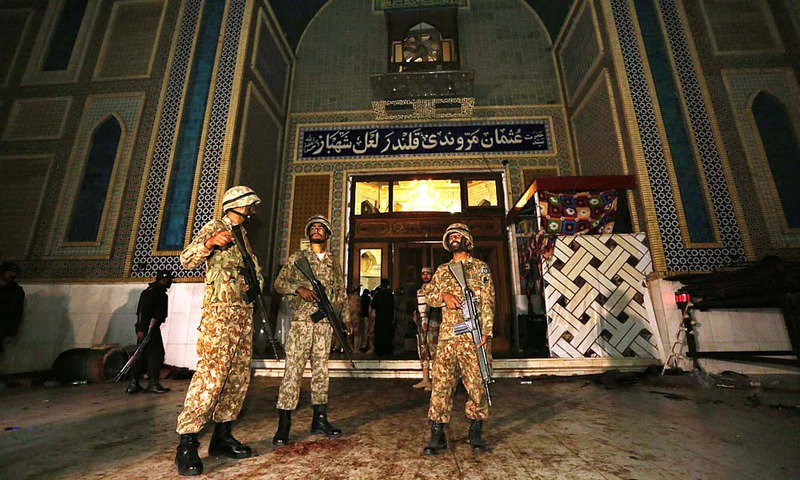 ---
It is rare that a week or month passes when Pakistan is not facing some serious internal or external crisis. The latest one being the possibility that it could be placed on the watch list of the Financial Action Task Force (FATF), an intergovernmental organisation that aims at combating money laundering and preventing terror financing. With the US leading in its drive to include us in the watch list and the UK, Germany and France co-sponsoring the proposal it is likely that they may succeed. Irrespective of the outcome, it should be a matter of serious concern that we are frequently facing international strictures that is lowering the nation's image and hurting the dignity of its people.

US bid to put Pakistan on terror financing watch-list falls through

We need to ask ourselves why we are being pushed around by other countries. Especially when we have made exceptional sacrifices while fighting militancy and have been largely successful in clearing the Afghan and Pakistan related militants from Fata and other parts of the country. How is it that despite being a country of over 200 million people, nuclear armed and strategically located we are on the defensive! We can explain it away by saying the US is trying to find every opportunity to put pressure on us that we conform to its dictates in changing our Afghan policy. The US having failed to achieve even a semblance of peace in Afghanistan directs its rising frustrations on us. President Trump wants quick results in Afghanistan and Pakistan is a convenient scapegoat. There is weight in this argument but there are other factors as well that need introspection.

Pakistan too has pursued faulty policies that have backfired. The National Action Plan was devised mainly to overcome this shortcoming but we have not fully actualised it to our advantage. A recent demonstration of it is the meeting of FATF where the US proposed to place Pakistan on the watch list. It is nationally embarrassing that we had to wait until the matter was to be reviewed by the FATF to comply with the international financial regime. Surprisingly, as late as November 2017 when the International Cooperation Review Group called Pakistan's attention to compliance it went unnoticed. Knowing full well that non-compliance could have consequences for our already beleaguered economy. Hurriedly the government promulgated an ordinance last week banning these organisations to cover the legal flanks. Was it due to bureaucratic inertia or reluctance to take action against the Haqqani network, LeT and its affiliates that we were dragging our feet? In all probability the delay was the result of lack of clarity and adhocism in dealing with important issues. To add to our woes court cases against top leaders, election fever and inbuilt incompetence have further slowed the government.

The question being asked is did the embassy in Washington alert our government about these developments in advance or was it sleeping over it? Unfortunately, not many countries are standing with Pakistan as we have failed to present our case effectively. This is despite the painful reality that Pakistan has made enormous sacrifices and paid a heavy price in the fight against terrorism. Our hope now rests on the assumption that with the support of China, Russia, Turkey and few GCC countries sanctions may be avoided.

While Pakistan remained under pressure from the FATF in Paris, General Bajwa made an impressive case for Pakistan while speaking at the Munich Security Conference forum where the world's most daunting security challenges are discussed by high-ranking civil and military leaders. In fact, the issue there was the same. General Bajwa was trying to negate the impression that Pakistan in any way has been supporting the Afghan-oriented militants. He spoke of the enormous sacrifices of the armed forces and the civilians for the world to recognise. But the US is not listening if frequent statements emanating from the Pentagon and the state department are to be reckoned. The only positive aspect is that lines of communication between US commanders and General Bajwa and other military officers remain open. This double-speak is understandable. Washington despite the differences realises Pakistan's utility and strategic importance in the context of Afghanistan and the region. All the US supplies have to pass through Pakistan with no other feasible ground route available.

Simultaneously, the US has been using several other means to pressure Pakistan: its robust support to India, continuous pressure on Pakistan to unilaterally go slow on our nuclear programme and opposition to our short-range tactical nuclear weapons. Regrettably, it has long abandoned its policy of remaining a neutral party to the Kashmir struggle and is siding with India while the latter ruthlessly tries to suppress the indigenous movement. The most obvious manifestation of Washington's pressure tactics is cutting of all assistance, including the coalition support fund. This may translate into pushing Pakistan more towards the Chinese for strategic and economic support. As it is, Pakistan sees itself at the crossroads connecting Russia and Central Asia, the Middle East and South and East Asia. It has already improved its relations with Russia and developing closer relations with the Central Asian states. This transition would, however, require several concrete steps in the coming years.

Miftah leaves for Paris to plead Pakistan's case in FATF meeting

A more challenging task would be reducing Indian hostility. If after the elections PML-N makes a comeback with a reasonable majority, it is possible that it might give a fillip to regional cooperation. Seldom has Pakistan's policymakers given a serious thought to the great benefits that could accrue if it were to exploit its geography. The foremost requirement as of now, however, is to de-escalate and prevent the senseless firing on the Line of Control. Opening the dialogue process with India should help in sustaining the ceasefire and then dealing with specifics. Using the pretext that engagement has to wait until next Indian or Pakistani elections does not hold to reason, as problems between the two nations are not political party specific but generic in nature.

These multiple foreign policy challenges that Pakistan faces demand an honest appraisal and a genuine effort towards their resolution.

Published in The Express Tribune, February 21st, 2018.

Like Opinion & Editorial on Facebook, follow @ETOpEd on Twitter to receive all updates on all our daily pieces.
COMMENTS (2)
Comments are moderated and generally will be posted if they are on-topic and not abusive.
For more information, please see our Comments FAQ