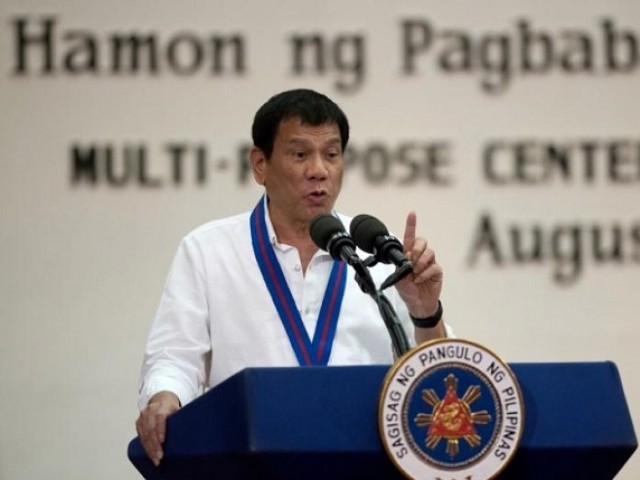 ---
MANILA: Philippine President Rodrigo Duterte has "lost trust" in local news site Rappler and barred it from covering his official events, his spokesman said on Tuesday, in the latest blow for an outlet known for its tough scrutiny of his government.


Duterte's decision was because he has had enough of "fake news" from Rappler, his spokesman Harry Roque told DZMM radio, adding that it was free to operate but would have to cover the president speeches and activities from live television instead.




The ban by the volatile leader follows last month's ruling by the Securities Exchange Commission (SEC) that Rappler's license be revoked for ownership violations regarding one of its American investors. Rappler has called that ludicrous and continues to operate pending appeal.




On Tuesday it called Duterte's decision to ban its reporters from his events "another instance of power attempting to intimidate independent journalists".




The issue of Rappler's status was mired in confusion, with Roque initially saying it could cover the palace news briefings while the appeal is ongoing. The SEC's decision was not executory.




Philippines' President Duterte tells soldiers to shoot female rebels in private parts




Executive Secretary Salvador Medialdea, however, said that a revocation of a license meant the accreditation of its reporters at the Malacanang presidential palace should therefore be rescinded too.




Contradicting Roque and another palace official, Medialdea told reporters that it was not Duterte's desire to bar Rappler from his events, and the president was just following the SEC's decision.




HEATED EXCHANGES
Duterte has sparred frequently during news events with Rappler's palace reporter, Pia Ranada, and makes no secret of his annoyance at Rappler's reporting, which has heavily scrutinized his polices and the accuracy of his public statements.
However, one article last month appeared to be the final straw and led to an angry outburst in which he said it had been "throwing trash and shit all along" and was a "fake news outlet".
Rappler had ran a story carrying a headline that said Duterte's closest aide Christopher Go had "intervened" in a navy frigate procurement, and leaked documents from what it said were reliable and knowledgeable sources were evidence of his involvement.
Go denies wrongdoing and told a Senate inquiry on Monday described his involvement as redirecting to the defense ministry a complaint concerning the procurement that the president's office had received, as was standard procedure.
Ranada was initially blocked from entering the palace grounds on Tuesday but later joined a televised news briefing in which she had heated exchanges with Roque and asked him to explain why the administration insisted on calling its reporting on the procurement "fake news".
Philippines' Duterte threatens Mideast work ban after maid 'rapes'
Roque responded by saying Rappler was "editorializing" and had no facts to prove Go had actually intervened, as its headline stated. Rappler stands by its reporting and "categorically and strongly" denied Roque's allegation.
It was the first time a journalist was stopped by guards at the presidential palace since the era of late dictator Ferdinand Marcos, who had also barred and jailed journalists during the martial law that ended with his 1986 overthrow.
 The National Union of Journalists in the Philippines (NUJP) criticized the order against Ranada.
"The depth to which he can stoop to unleash the awesome power of his office against individuals with whom he disagrees is, to say the least, appalling and extremely unbecoming of his office," it said.
In a statement, Rappler said it applauded Ranada's tenacity as a reporter.
"We encourage government to answer these uncomfortable questions and avoid using its immense power to obstruct, harass, and evade public scrutiny," it said.
COMMENTS
Comments are moderated and generally will be posted if they are on-topic and not abusive.
For more information, please see our Comments FAQ