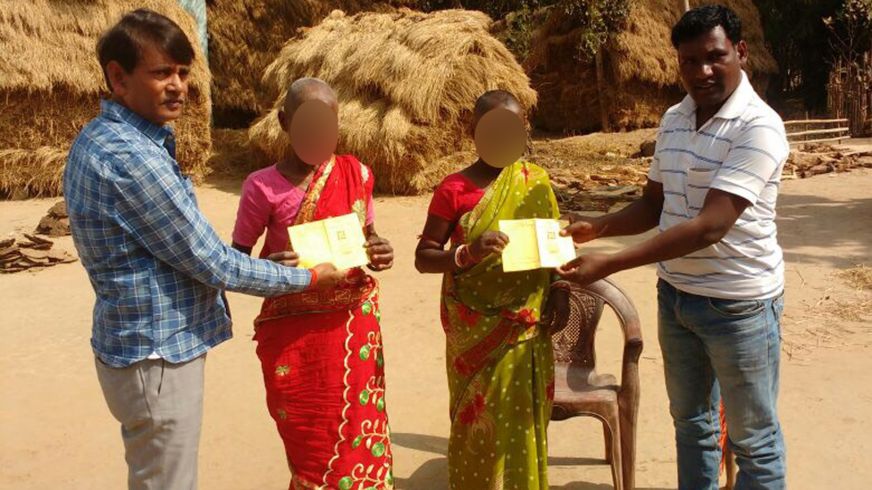 ---
RANCHI:

Police in India have arrested 11 people in northern Jharkhand state for abusing two women after they were accused of practising "witchcraft".


The 65-year-old woman and her daughter, 35, were allegedly stripped naked, made to walk through the streets, and forced to eat human excreta.

They had been accused of spreading an illness in the village, the daughter told the BBC. 

"Witch hunts" targeting women are common in parts of India.

'Witches' beaten, buried, burned for land in Indian state

Experts say superstitious beliefs are behind some of these attacks, but there are also occasions when people - especially widows - are targeted for their land and property.

On Thursday, the two women were at home when their relatives started banging on the door aggressively, the mother told the BBC's Ravi Prakash. "They accused us of practising witchcraft," she said.

The two women had consulted an unqualified medical practitioner last week after a family member died. The practitioner blamed them for the death.

"We were punished the next day," the daughter said.

Despite their protests, they were taken to a cremation ground where the relatives flung human urine and faeces at them, and forced the material down their throats.

'Witch' killings haunt India's remote villages

The women had their hair forcibly shaved off, were stripped naked and paraded around the village, as large crowds gathered around them.

"We were terrified," the mother said, adding that nobody came to help them.

Police said they have started running awareness campaigns in the village "to avoid similar incidents in the future", and have provided the women with extra security.
COMMENTS (1)
Comments are moderated and generally will be posted if they are on-topic and not abusive.
For more information, please see our Comments FAQ