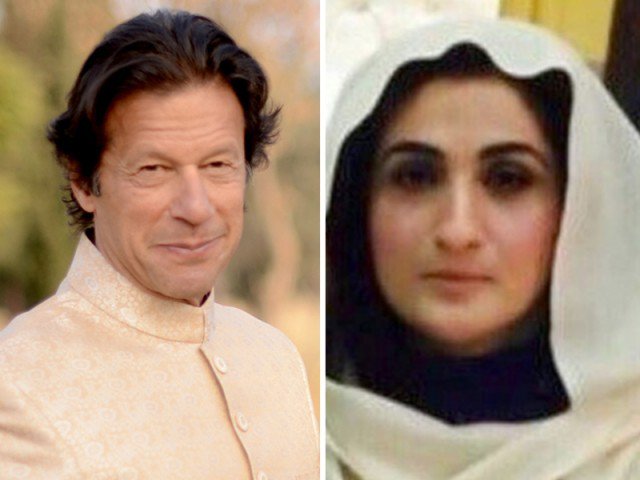 ---
LAHORE: Instead of legislative matters, the treasury and opposition benches seemed more concerned about the marriages of Shehbaz Sharif and Imran Khan. Both PML-N and PTI went at each other with hammer and tongs, calling leaders of the other party "serial grooms".

The pandemonium broke out when Minister for Housing, Urban Development and Public Health Engineering Syed Haroon Ahmed Sultan Bokhari, with a wry smile on his face, said he even allowed wedding ceremonies in parks of those people who hoped to marry three or four times.

Imran Khan ties the knot for a third time

Bukhari was responding to a question put forward by PTI minority MPA for Shunila Ruth who asked how many public parks were allowed to be used for wedding ceremonies. Bukhari said there were 813 small and big parks in Lahore, adding the law did not allow such functions, but they were still being held. The MPA found the information illogical, stressing that the law does not give permission for these ceremonies.  The minister replied with a joke, saying that he even grants permission to those people who were marrying for the third or fourth time to host functions at these parks.

In reaction, the opposition MPAs stood up from their seats and said this was an irresponsible answer to a serious query. PTI's Shaikh Khurram, naming the wives of the Punjab Chief Minister Mian Shehbaz Sharif, said that Imran Khan never forced a divorce

Opposition leader Mian Mehmoodur Rasheed and other PTI legislators Dr Murad Rass, Nabila Hakim Ali Khan and others also reacted strongly to the minister's answer which clearly targeted their party chief Imran Khan.

Responding to another query by JI MPA Dr Waseem Akhtar who asked when the government would implement its "master plan" of clean drinking water and sewerage for the people of Bahawalpur, Bukhari admitted there was no doubt the southern area was deprived of several facilities.

He said several schemes had been launched in different areas, but the projects never reached completion due to the negligence of departments concerned. However, he assured that specific problems, if sorted out, would be resolved at the soonest.

Minister Syed Haroon Ahmed Sultan Bokhari also could not satisfy PTI's Dr Nausheed Hamid who asked if the news that the government had allotted 15 marlas of property to land grabbers was correct. The minister responded that the information was incorrect and the land was only handed over to deserving people by then chief minister Nawaz Sharif in 1990. Hamid objected by saying the property was not given to deserving people.

On Monday, there were 34 questions related to the Housing, Urban Development and Public Health Engineering Department on the agenda. Of the total, only six were taken up and five discussed. One of them was the question of PTI's Shunila Ruth who protested against the unsatisfactory answers.

Imran Khan fan gets diamond ring for leader's new wife

Speaker Rana Muhammad Iqbal Khan had to leave the rest of the questions pending as the question-answer session time had finished due to a delay in the start of proceedings. The House was to begin at 2PM, but it started at 2:40pm instead.

The speaker adjourned the House for 10 minutes due to the absence of the minister and the department secretary concerned. After that, proceedings started again with a delay of more than 30 minutes. Meanwhile, PTI's Nabila Hakim Ali Khan pointed to the quorum and said the government could not show the required number of legislators after which the assembly was adjourned till 10am on Tuesday.

Published in The Express Tribune, February 20th, 2018.
COMMENTS (2)
Comments are moderated and generally will be posted if they are on-topic and not abusive.
For more information, please see our Comments FAQ