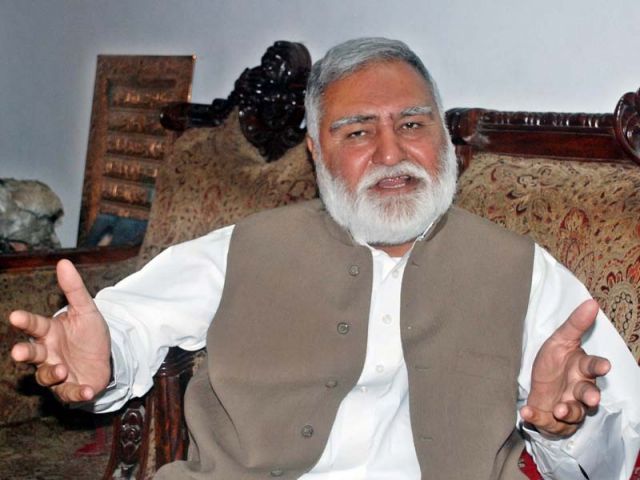 ---
ISLAMABAD: National Accountability Bureau (NAB) Chairman Justice (retd) Javed Iqbal has ordered an inquiry against Federal Housing Minister Akram Khan Durrani over misuse of power and illegal allotment of plots.

Durrani allegedly allotted plots owned by the DHA Foundation in sectors 1-12 and 1-16 to his near and dear ones and caused losses to the national exchequer, the top graft buster said in a statement on Monday.

The statement further said that the bureau has decided to challenge in the Supreme Court of Pakistan the decision of Islamabad High Court (IHC), rejecting NAB's request to cancel the bail and arrest Captain (retd) Mohammad Safdar.

IHC dismisses NAB plea challenging Captain Safdar's bail

Earlier in the day, the IHC dismissed the petition filed by the top graft buster, challenging an accountability court's order of releasing on bail Cap Safdar who was arrested in October.

NAB had approached the IHC, requesting it to set aside the accountability court's order of October 9 by declaring it 'illegal' and consequently, Safdar be remanded into judicial custody.

The anti-corruption watchdog's petition to the IHC highlighted that Safdar did not appear before the court in various hearings, avoided the process of law and tried to hamper the proceedings which are to be concluded within a period of six months.