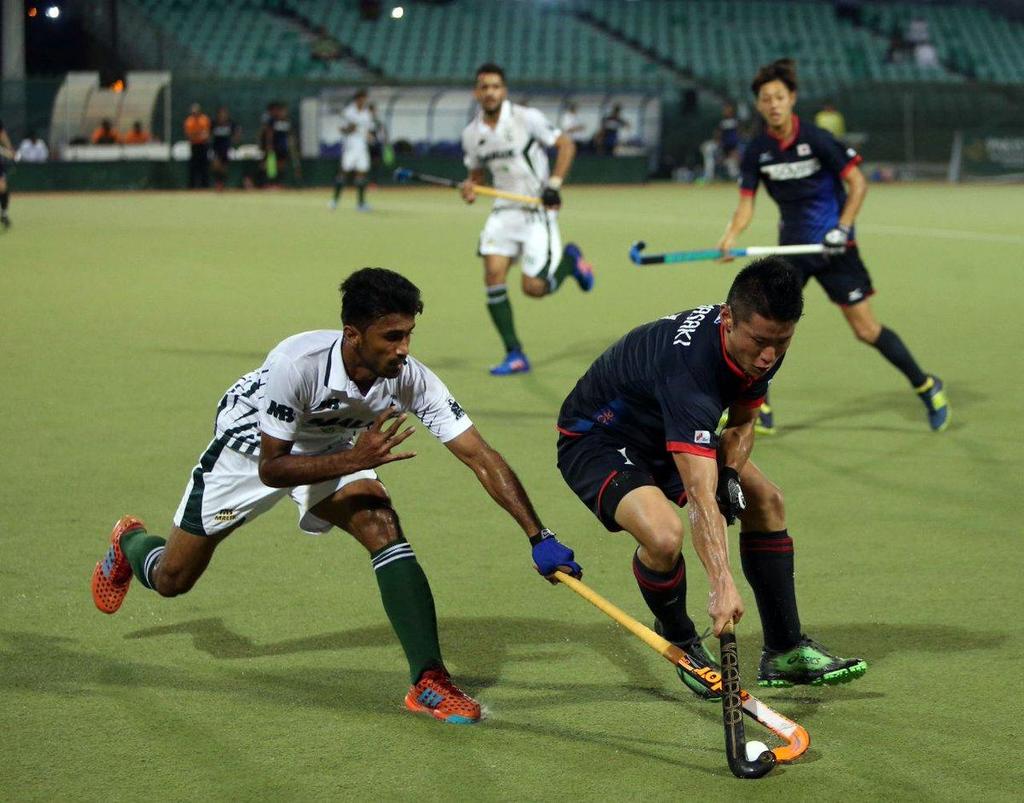 ---
KARACHI: After a shocking 4-4 draw against Oman on Saturday, Pakistan rebounded to beat Japan 2-1 and qualified for the Tuesday final of the Tri-nation hockey tournament at Sultan Qaboos Sports Complex in Muscat.

It was Pakistan's first win over Japan in the last five matches. Earlier, they faced two defeats and managed two draws against Japan.

Pakistan and Japan played two goalless quarters in the match, but then Mubashar Ali opened the scoring with a 32nd minute penalty corner conversion to go 1-0 up in the match.

Japan, just two minutes later, saw a window of opportunity and converted a penalty corner in the 34th minute to bring the score of level terms — 1-1.


Tri-nation hockey: Pakistan draw Oman in goalfest


The last quarter saw numerous attacks from both teams on opposition goals, but it was Pakistan who managed to find a leak Japan's defence as experienced striker Umar Bhutta completed a forward move by netting in the 48th minute.

"It was a thrilling match," Bhutta told The Express Tribune. "We all were doing our best to win the game. We remembered out last match with Japan which ended in a draw and we didn't want it to happen again. With the help of teamwork, we were able to pull off our plans perfectly to first take and then maintain the lead in the match."

He added that team is ready to take on Japan again if they qualify for the final. "Now we know in which areas Japan are strong and where they are weak, so it will be a good final if we have to face Japan," he said.

Pakistan have completed their four matches in the double league format, earning eight points to lead the table and are followed by Japan having four points while Oman is on third with a single point.

Oman will have to upstage Japan with a big goal difference in order to qualify for the final since they have a negative six goal difference, while Japan have a positive one goal difference.