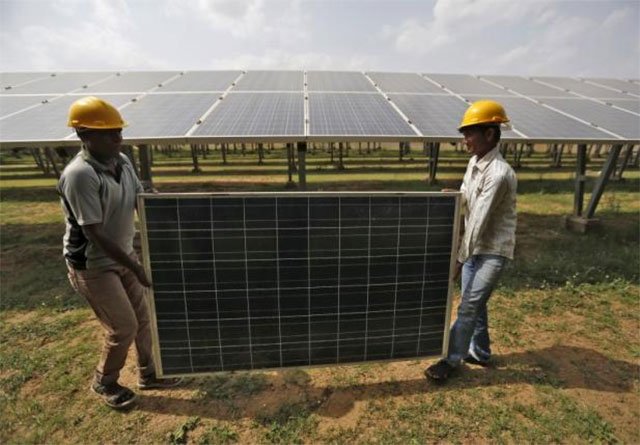 ---
KABUL: The Afghan government and two local construction companies have signed an agreement to construct a solar power plant in southern province of Kandahar, the Afghan Presidential Palace announced Monday.

Afghan forces' fresh operations kill 36 militants in Kandahar

Amanullah Ghalib, head of Da Afghanistan Breshna Sherkat, the country's power supply company, signed the agreement with the representatives of the private Solaristan and 77 construction firms in presence of Afghan President Ashraf Ghani at the presidential palace on Sunday, the palace said in a statement.

The project costs about 47.3 million US dollars, with 14 million US dollars provided by the government and the remaining cost will be granted by the above private companies, which have invested in the project.

Despite ban, Punjab seeks offers for solar plants

The construction work of the plant that produces 30 megawatts of electricity will take around 12 months, according to the statement.

Security situation has been improving in Kandahar, the former stronghold of Taliban, over the last months, as security forces have conducted search and cordon operations across the province.