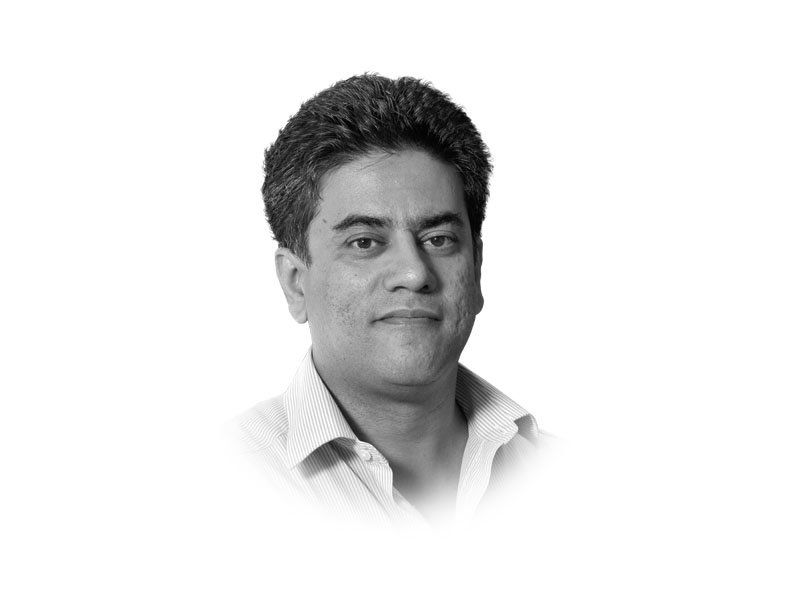 ---
Every time I travel by PIA, the flight is usually full. And given the monopolistic tendencies that the domestic sector affords to local airlines, I can fly to Dubai twice in the fare that PIA ends up charging me for a flight to Islamabad.

If we compare the food and amenities on offer, one cannot understand where the airline seems to spend its money when it comes to its passengers. Why then, I ask, is the airline not making money? Something is wrong in the air.

Successive governments have taken us for a ride when it comes to our national airline. Politicians have been particularly adept at fleecing us when it comes to PIA. I once wrote about the premier service started by the airline and why it was such a bad idea.

The head of PR called me up and argued as to why I came across as someone who would never see anything right with the efforts made by prime minister Nawaz Sharif in setting the airline straight. I replied that when he appointed Shujaat Azim, it became clear that the PM had no intention to make things right.

Even the right-minded Shehbaz Sharif and the PML-N's man in PIA, Mushahidullah, have used and abused it at will. One needs to look no further than see where near and dear ones have been accommodated at different PIA stations across the world in out-of-merit appointments and out-of-turn promotions to understand how sincere the effort was. The Peoples Party government was not in any way behind.

Today, there is another conflict of interest that makes me worry. Our prime minister has stakes in a rival airline. Would he be able to do justice to any effort to try and fix the airline? I doubt it.

Set aside all these claims that PIA cannot fly high again. Given the right people — honest and sincere, it can once again soar. But where will we find those people I wonder?

Where will we find the politicians who will not interfere in the workings of the airline? It took a man of the stature of Zulfikar Ali Bhutto to give the direction to the management of PIA to build traffic and emerge as a leading player in the field.

History, they say, repeats itself. Apart from AVM Zafar, it was our PM's father, Khaqan Abbasi, who as DMD PIA in the early '70s, had argued that the airline should be cut down in size after the creation of Bangladesh as the management felt that the airline's traffic would also be halved. Not so, said Bhutto, who gave the task to Rafiq Saigol, a leading businessman of the country, to set things right.

Saigol steered the airline, restored its credibility and handed it to Air Marshal Nur Khan under whose watch the national carrier expanded its routes, successfully inducted DC-10 and B747 and became a leading airline in the region, because he was given a free hand by the government with assurances of no political interference.

However, within months of General Ziaul Haq's takeover Nur Khan resigned in 1978 because of political interference. Thereafter the airline has been on a steady decline, with kickbacks, pilferage and cronyism having taken their toll on the airline. In 2004, PIA profits fell to Rs837 million and by 2005 the total losses were Rs4.5 billion. In 2007, they stood at Rs38.78 billion and by 2013, they had risen to Rs197.797 billion. By June 2017, they reached more than Rs319 billion. I wonder who profits when PIA registers losses.

Our biggest challenge comes from regional carriers, particularly those from the Gulf. PIA's share of approximately 13 million annual ethnic Pakistani traffic originating from Pakistan was over 8 million but by 2008 it had dropped to 5.6 million and in 2015, it was further reduced to 4.3 million passengers.

The decline in traffic started in 1992 with the start of Nawaz Sharif's Open Skies Policy, which replaced the existing Bilateral Traffic Rights Agreements with one-sided grant of traffic rights. This was to the sole advantage of the Gulf-based airlines by governments which had succumbed to pressure of the Gulf states. Even today, almost all our politicians have parked their money and assets in these countries. As if this was not enough, the present government is eager to cater to Turkish Airline's revenue enhancement endeavours. PIA can regain its former glory. But we have to be sincere and honest when it comes to the task. We have to think about Pakistan.

Published in The Express Tribune, February 19th, 2018.

Like Opinion & Editorial on Facebook, follow @ETOpEd on Twitter to receive all updates on all our daily pieces.