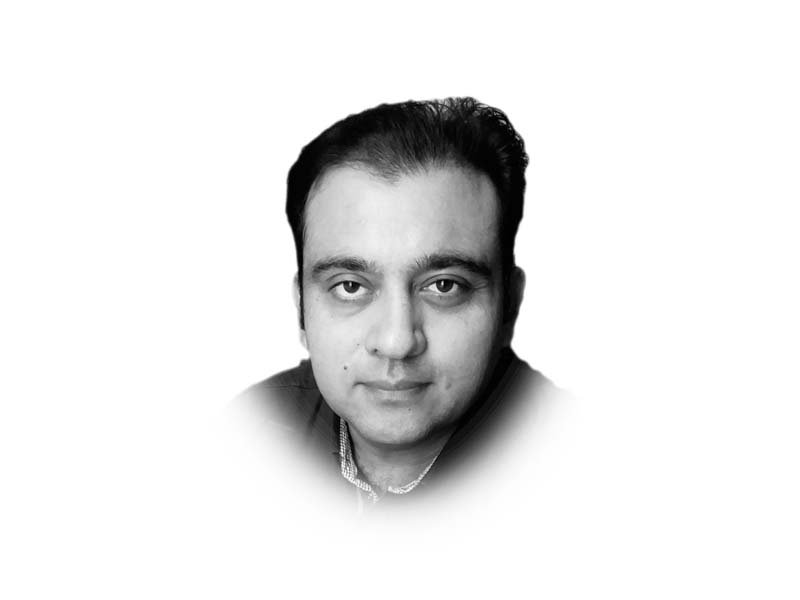 ---
Last Thursday Pakistan took a major policy decision on the deployment of its troops in Saudi Arabia. Given the sensitivities attached to the move, the military's media wing in its terse statement clarified a few crucial points.

Firstly, troops are being sent as part of the longstanding bilateral security cooperation between Pakistan and Saudi Arabia. This means that it has nothing to do with Pakistan's role in the forty-one-nation Saudi-led coalition formed ostensibly to fight terrorism. Secondly, troops who are already stationed in the Kingdom and fresh contingent would not be deployed outside Saudi Arabia. The deployment is only meant for 'training and advise mission,' says the army.

But despite this explanation, the announcement has triggered debate and is bound to invite scrutiny from the opposition. In fact, the government has already been asked to share details before parliament.

Dispatching troops to Saudi Arabia is tricky, although this is not the first time Pakistan is deploying its men in uniform there. Over 13,00 Pakistani soldiers have already been stationed in Saudi Arabia as part of a 1982 agreement between the two countries.

But the fresh deployment has raised eyebrows because it comes at a time when Saudi forces are undertaking a military campaign to quell the Houthi rebels in Yemen, reportedly backed by Iran. Riyadh has been pushing Islamabad to commit troops for its campaign in Yemen for quite some time now. In 2015, the government took the Saudi request to parliament, which passed a unanimous resolution outlining guidelines for Pakistan's engagement with Saudi Arabia. Parliament while supporting Saudi Arabia's sovereignty and territorial integrity, set certain red lines. And those include staying away from the conflict in Yemen. The snub caused an unprecedented strain in ties between the two countries. However, some semblance of normalcy was restored between the two countries after Pakistan joined the controversial Islamic Military Counter Terrorism Coalition and allowed its former army chief general (retd) Raheel Sharif to head the grouping. Still, Pakistan was reluctant to send additional troops to Saudi Arabia.

So, in this backdrop what has really prompted Pakistan to rethink that policy? Firstly, Islamabad has longstanding strategic and defence ties with Riyadh. The oil-rich Kingdom was one of the few countries which came to Pakistan's rescue during times of crisis. After Pakistan conducted nuclear explosions in May 1998, Saudi Arabia bailed out Pakistan to avoid its economic meltdown because of the West's crippling economic sanctions. Some would rightly argue that Pakistan also paid a heavy price because of its strategic ties with Saudi Arabia. The contemporary phenomenon of violent extremism in Pakistan can certainly be traced back to Saudi Arabia. But despite such pitfalls, Pakistan can't afford to antagonise Saudi Arabia.

Secondly, Pakistan is in the eye of a storm due to serious external challenges. The US is bent upon punishing Pakistan for its alleged double game in the fight against terrorism. Washington's latest move to place Pakistan on the list of countries which finance terrorism can seriously undermine its economic progress. With Pakistan's relationship both with its western and eastern neighbours at its lowest ebb, it needs partners which can come to its rescue. Pakistan certainly looks to Saudi Arabia for help. And that help may not just confine to financial assistance but also includes Saudi Arabia reaching out to the US for addressing Pakistan's genuine grievances.

Having said that deploying additional troops in Saudi Arabia can cast a shadow on Pakistan's ties with Iran. The good news though is that Pakistan has taken Iran on board before making the latest move. Qatar is another country that must be concerned and closely watching the Pakistani decision. But before the formal announcement, the army chief paid a secret visit to Doha to assure the Qatari leadership that Pakistan's troops would not become part of any military adventure outside Saudi Arabia. All this demonstrates that Pakistan is walking a tightrope and any misstep can have grave consequences.

Published in The Express Tribune, February 19th, 2018.

Like Opinion & Editorial on Facebook, follow @ETOpEd on Twitter to receive all updates on all our daily pieces.