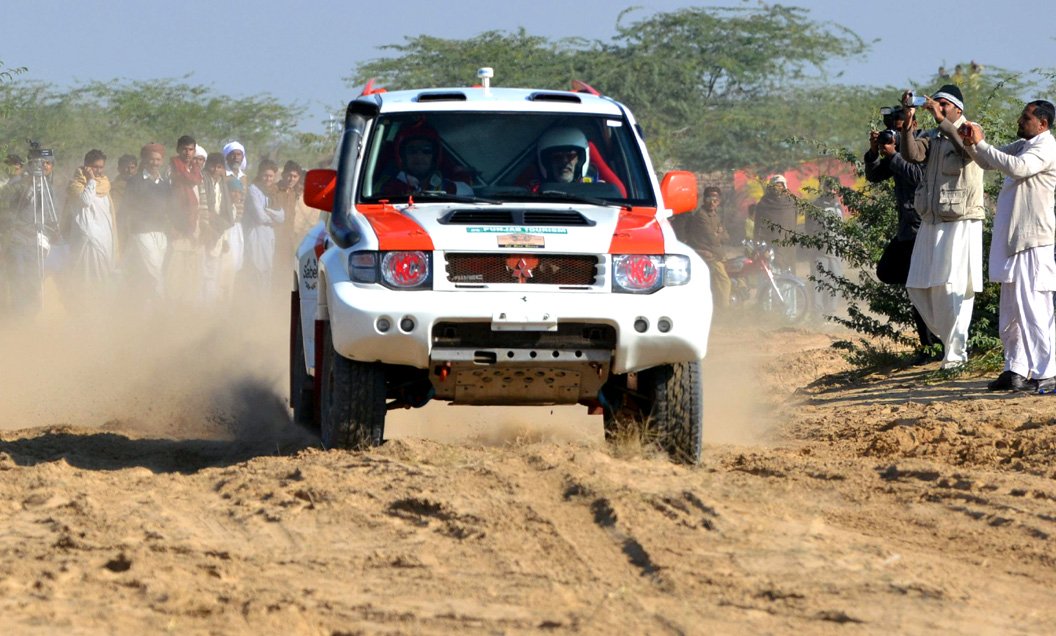 ---
BAHAWALPUR: Nadir Magsi won the Cholistan Desert Rally in the prepared category for the second time consecutively. He completed the track in 4 hours 32 minutes and 9 seconds to be declared the champion of 13th Desert Jeep Rally in the prepared category followed by Sahibzada Sultan who completed the track in 4 hours 37 minutes and 36 seconds on second position while Jaffar Maghsi completed the track in 4 hours 39 minutes and 21 seconds to claim the third position.

In stock category female Tushna Patel, the wife of the famous driver Roni Patel, completed the track of 90 kilometer in 2 hours and 41 minutes and clinched the first position followed by Asma on the second position while Momal Khan claimed the third Position.

In Stock Category A Maqsood Alam clinched the first position, in category B Muhammad Zareen Maghsi, in category C Syed Mubeen Ahmad while in category D Adeeb Khan emerged victorious. The 13th Desert Jeep Rally started on February 15 and ended on February 18. No unpleasant incident was reported throughout the event and all the arrangements were executed to make the event successful.

Musical night

The Punjab government has diverted the face of development projects towards Southern Punjab and revolutionary steps are being taken for the development and prosperity of Cholistan's desert area, said Provincial Minister Information and Culture Mujtaba Shujjaur Rehman.

He was speaking at the extravagant cultural and musical night held in connection with the 13th Cholistan Desert Jeep Rally in front of the Derawar Fort's gate.

The minister said that when Pakistan Muslim League Nawaz (PML-N)  got into power, the country's economy was badly hurt, terrorism had surrounded the whole country and in those difficult times, Nawaz Sharif and Mian Shahbaz Sharif put the country on the way to development with their vision. He said that the Cholistan is the carrier of more than 5,000 years old Hakra Civilisation and the Cholistan is the asset of Pakistan's great archaeological heritage. He added that Cholistan's hard-working people are a great asset to the country who have kept alive the thousands year old Cholistani Civilisation.

The minister said that the chief minister of Punjab has taken revolutionary steps to make it comparable to other parts of the country in the likes of road network, water supply schemes for the provision of clean water, construction of tobas for the storage of water, distribution of free cattle among Cholistanis for the development of livestock sector and established schools to spread the light of education to the remote areas of Cholistan.

Published in The Express Tribune, February 19th, 2018.