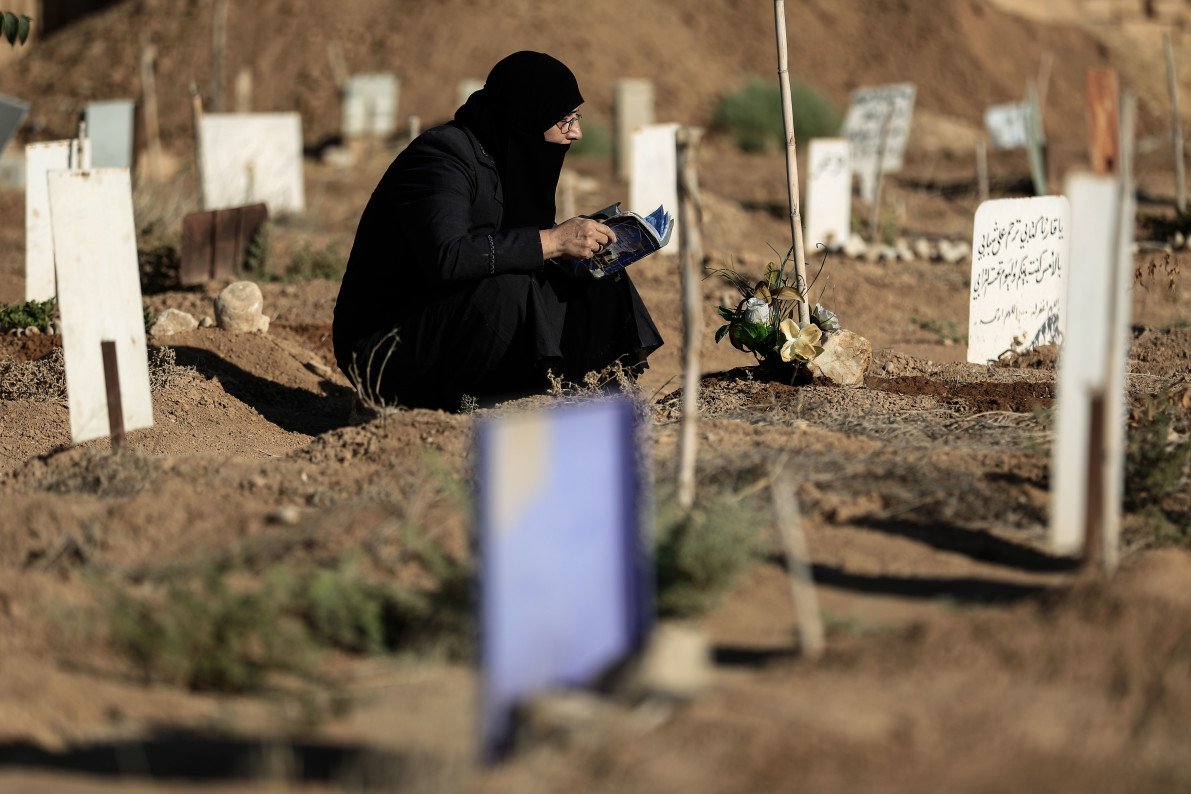 ---
ISLAMABAD: With the population of the federal capital more than doubling over the past 20 years, the accompanying rapid urbanisation means that people even in its rural areas are swiftly running out of space to bury their dead.

Residents of rural areas of the capital have urged authorities to ensure that sufficient land is available for graveyards as housing societies sprout in zone IV and V of the Islamabad Capital Territory.

Ilyas Kiyani, the chairman of Union Council 22, told APP that interest by housing societies had driven up land prices in the area. Together with the improper planning of the housing societies and a war for real estate, space for graveyards was shrinking.

The councillor, who was elected on a ticket from the ruling Pakistan Muslim League-Nawaz (PML-N) said that locals have now refused to allow settlers to bury their dead in graveyards owing to limited space. As a result, non-natives have resorted to taking their dead to their native towns for burial.

He added that the issue had been raised before Minister of State for Capital Administration and Development Division (CADD) Dr Tariq Fazal Chaudhry to allocate land for another graveyard in the capital.


Funds shortage: Work on modern graveyard stopped


The minister has assured to look into the matter on a priority basis, Kiyani said.

Raja Amjed, a PML-N Vice Chairman from UC-18, said that there was no official graveyard in the National Assembly constituency 48 and 49 and people who have settled in these areas are forced to take their deceased relatives to their native localities.

An official from Islamabad Metropolitan Corporation (IMC) said that the Capital Development Authority (CDA) chairman had directed to provide temporary burial facility to residents of UC-44 through 48 to bury their dead at the graveyard in Sector H-11/3.

An official from the Regional Planning Department of CDA, while requesting anonymity, said that their department did not have the authority to alter ICT zoning regulations and that the permission granted by the CDA chairman was an attempt to favour certain private housing societies which have been built on land reserved for public buildings, graveyards, parks, schools or mosques.

He added that according to modalities and procedures framed under ICT (Zoning) Regulation 1992 for the development of private housing schemes, it was mandatory for housing societies to reserve at least two per cent of their land for graveyards.

"Recently, IMC moved a case for a graveyard for the Indian community which had been approved by our department", he added.

In the meanwhile, the Christian community in the capital has also demanded that land should be allocated to them in the rural areas for building an exclusive graveyard.

The National Assembly recently adopted a resolution, moved by Pakistan Tehreek-e-Insaf's Asad Umer, for allocation of separate land for graveyards in rural areas of Islamabad.

Published in The Express Tribune, February 19th, 2018.