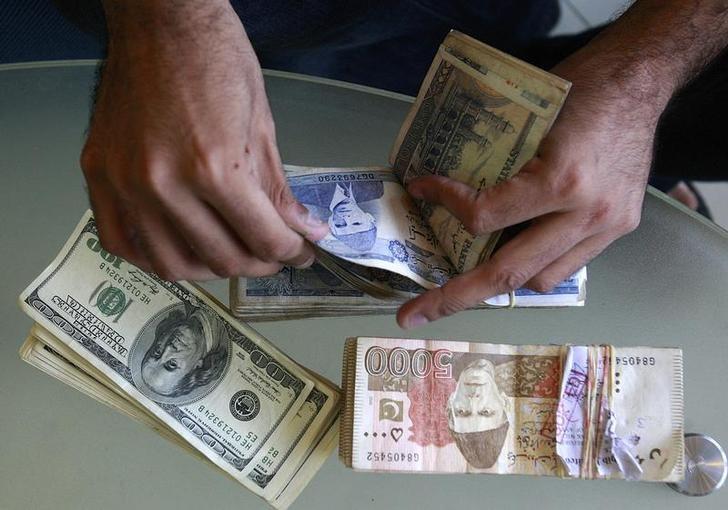 ---
ISLAMABAD: Many will be utterly surprised to know that a massive amount is wasted in the federal budget every year.

The act we deem as waste is called routine in power corridors and the measures believed to be useful in preventing the waste are dubbed futile.

Budget documents for current fiscal year 2017-18 show that overall expenditure is estimated at Rs5,103.8 billion during the year, of which current expenses are put at Rs3,763.7 billion.

Overall size of the Public Sector Development Programme (PSDP) has been set at Rs2,113 billion and of the total Rs1,112 billion has been earmarked for provinces.

The federal PSDP has been estimated at Rs1,001 billion including Rs377.9 billion for federal ministries/divisions, Rs380.6 billion for corporations, Rs30 billion for the Prime Minister's Sustainable Development Goals (SDGs) Achievement Programme, Rs40 billion for the Special Federal Development Programme, Rs12.5 billion for the "Energy for All" programme and Rs12.5 billion for clean drinking water.

Apart from these, Rs7.5 billion has been allocated under the PSDP for the Earthquake Reconstruction and Rehabilitation Authority (Erra), Rs5 billion in special provision for completion of CPEC projects, Rs45 billion for relief and rehabilitation of internally displaced persons (IDPs), Rs45 billion for security enhancement and Rs20 billion for the prime minister's initiative.

Where does all this
money go?

An analysis of documents suggests Pakistan spends 25-30% of its gross domestic product (GDP) on public procurement. How much goes to waste here? More than 50% because the services and goods purchased are mostly either substandard or not required.

Many state institutions are associated with this process in one way or the other. There is virtually no authority that can stop them. It is difficult to find out which organisation spends how much on floating tenders and making procurement as well as the amount of waste it causes to the national exchequer.

CCP's role

When approached, officials of the Competition Commission of Pakistan (CCP) explained what they planned to do to rein in such practices and eliminate waste in the tendering process, which looked impressive. However, they have their limitations.

Over the years, CCP teams have unearthed scores of anti-competitive practices and market abuse cases. But when the anti-trust watchdog announces fines and penalises the market abusers, appeals are filed in courts, dealing a blow to all efforts.

Around 69 appeals have been filed against CCP rulings in high courts across the country. The CCP has approached the Attorney General of Pakistan seeking its help in getting the mess cleared and fines of Rs26 billion paid that have been stuck in court cases. It voices hope it will eventually find a positive outcome.

However, most of these cases are over seven years old and petitioners are so powerful that they can defend their misdeeds for too long.

While the CCP is stuck with this problem, government organisations are continuously inviting tenders and their officials are getting commissions by stage-managing the bidding process.

There are blacklisted companies, but they continue to provide goods and services for public-sector organisations and the Public Procurement Regulatory Authority has been unable to stop this.

The CCP, on its part, has been striving to gradually improve its monitoring of the procurement process. It may be able to achieve the goal by the end of 2018.

How the CCP gets the culprits cough up the fines and how it creates a monitoring system will be of particular interest for many in the future.

The writer has worked with major newspapers and specialises in the analysis of public finance and geo-economics of terrorism



Published in The Express Tribune, February 19th, 2018.

Like Business on Facebook, follow @TribuneBiz on Twitter to stay informed and join in the conversation.