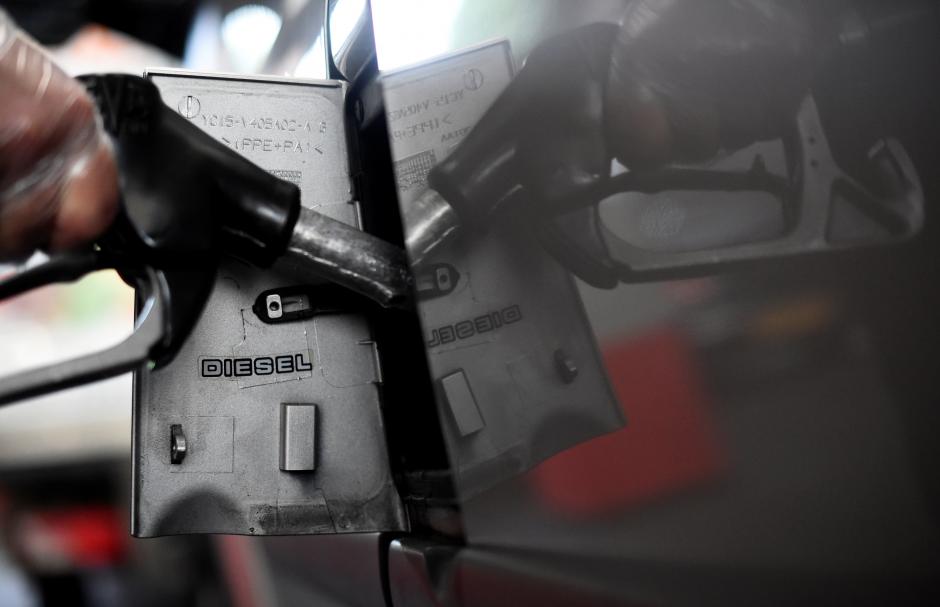 ---
KARACHI: It is the government's job to present a rosy picture of the economy. After all, no political party would admit that the economic structure has weakened, numbers are disappointing, and that no real progress has been made during its tenure.

But there are some claims that are verifiable. For example, the government last week stated that petroleum products in Pakistan were the cheapest in the region. The claim, which surprised many given the high amount of tax rates levied on petrol and diesel, was found to be quite the exaggeration.

The price of diesel, which has a huge impact on the local economy given its massive consumption in commercial and industrial output, is second-highest in Pakistan, after India, in the region.

Price of high speed diesel recommended to go beyond Rs100 per liter

When it comes to petrol, Afghanistan remains the cheapest, according to globalpetrolprice.com, a renowned website.

The website, which tracks the prices of petroleum products in 150 countries and publishes them on a weekly basis, reports that diesel was priced at $0.87 for a litre in Pakistan as on February 12, which makes it the second-most costly country for the fuel after India ($1.03 per litre) in the South Asian region.

Other regional economies, including Sri Lanka, Nepal, Bangladesh, Bhutan and Afghanistan are selling the industrial fuel at a comparatively lower price than Pakistan is. The website did not publish the fuel oil price in the Maldives.

Additionally, Pakistan sells petrol (motor spirit) for $0.76 per litre to its masses (mostly to motorcyclists and car drivers), which is the second-cheapest – not the cheapest – in the region after Afghanistan, which ironically depends on Pakistan for its imports. Kabul has priced it at $0.65 to the litre.

Price of the fuel remains comparatively high in other regional countries, according to the website.

Oil-importing countries

South Asia remains a net importer of oil. Almost all regional countries import heavily to meet commercial, industrial and transportation needs. Pakistan, for example, meets 70% of its total consumption through imports. The rest is met through local production.

Since all countries are net importers – which means they are price followers – the difference in prices is due to the levy of taxes at the retail level, and provision of subsidy the government keeps to control inflation.

Pakistan, as per the report the petroleum ministry submitted in the National Assembly last week, is charging high tax rates on diesel and petrol to meet its revenue target and smoothly run affairs. The country does suffer from low tax collection and taps on indirect taxes to shore up its collection.

Local prices and tax
breakdown

Pakistan sells diesel at Rs95.83 ($0.87) per litre at the retail level. This includes Rs40.74 in taxes, which comes to 42.5% of the retail price. Similarly, it collects 40.5% (Rs34.24 per litre) tax on petrol priced at Rs84.51 ($0.76) in retail.

The government keeps adjusting these rates as it looks to strike a balance between controlling inflation, its vote bank, and meeting revenue targets.

For example, tax rates were adjusted (increased) to keep the revenue stream going even as the price of oil collapsed in the international market in January 2016. The price of Brent crude plunged to around $35 a barrel from around $140 in 2008, but the effect in Pakistan wasn't as profound. Brent stood at $64.5 on Friday.

With wild fluctuations in the international price, the government has looked to increase tax rates, denying the full impact of the low price in order to keep its collection at the original budgeted estimates.

All Pakistan Textile Mills Association's (APTMA) Chairman Aamir Fayyaz Sheikh the other day said that the country has become uncompetitive in textile exports due to the energy tariff, which is significantly higher when compared to rates in competing nations such as Bangladesh, India and China.

Industrialists unhappy with oil price hike

"Energy price for yarn manufacturers in Pakistan is almost double than that in competing nations," he said.

Many competitors, including Bangladesh and China, provide subsidy on energy to their industrial sectors to remain competitive.

In Pakistan, however, high rates of taxes have taken toll on inflation readings as well, increasing its pace and pushing back interest rates northwards. If the trend continues, the days of increasing economic growth may be over.

The writer is a staff correspondent



Published in The Express Tribune, February 19th, 2018.

Like Business on Facebook, follow @TribuneBiz on Twitter to stay informed and join in the conversation.


COMMENTS (4)
Comments are moderated and generally will be posted if they are on-topic and not abusive.
For more information, please see our Comments FAQ