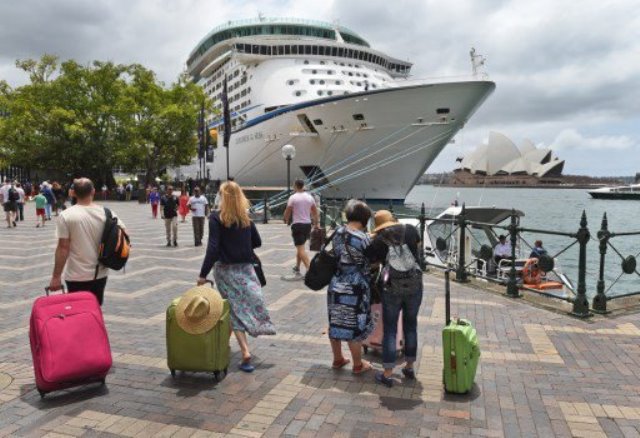 ---
SYDNEY: Twenty-three members of the same family have been removed from a cruise ship near Sydney after a brawl that left several injured, reports said, just days after a separate incident forced another liner to return to port.

Police removed the group, which included men, women and children, from the boat on Friday after it docked in Sydney on a 10-day South Pacific cruise.

Video taken by passengers showed more than a dozen people fighting on the ship as crew members struggled to break up the violence.

Man survives 16 days at Atlantic Ocean on Doritos

Other reports said the group had been terrorising other passengers for days.

"People were pulling their children out of the pool because they were crying and scared," one witness said.

It said some of the group had been placed under "house arrest" on the ship before being ejected.

One witness told the Australian Broadcasting Corporation she had seen seven separate fights break out during the trip.

Boat wreck off Libyan coast: Heirs receive bodies of 11 victims

Police said they were investigating the incident but no one had been charged.

Jennifer Vandekreeke, a spokesperson for Carnival Cruise Line, said the trouble involved a single family, adding that disembarking an entire group "is always our last resort".

The incident comes just days after a separate cruise ship was forced to return to Sydney after a fight over a queue for the toilets.

A Russian women was charged on Monday with attacking a man with a wine bottle.
COMMENTS (1)
Comments are moderated and generally will be posted if they are on-topic and not abusive.
For more information, please see our Comments FAQ