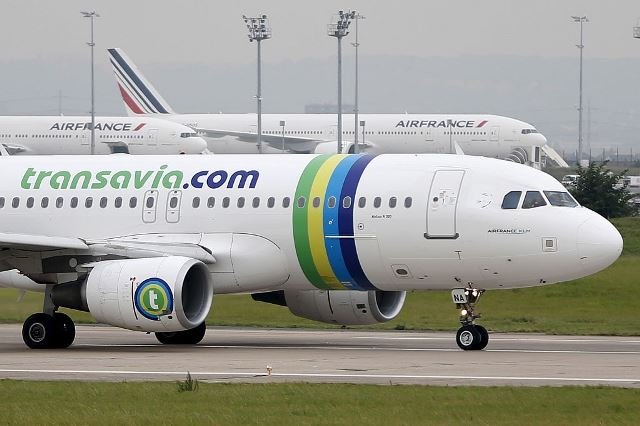 ---
There comes a time in everyone's life when they badly need to let the wind pass in a public space and no one should feel ashamed to some extent.

It's not always dignified but if you are about to have an accident then it's a very good idea to rush for the nearby restroom and do the required business.

An unidentified older gentleman on a Transavia Airlines plane was forcibly removed from the aircraft after it made an unscheduled stop in Vienna, Austria.

Two men who were sitting next to the person in question asked the man to control the passing of wind, which has been going on for some time, according to the reports.

Woman flushes hamster down airport toilet on refusal to board with it

The man may possible have a medical condition or doing it on purpose to irritate those around him but the smell of the wind was so bad that a fight reportedly broke out.

After many warning from the staff and an intervention from the pilot personally, the team decided to force the plan to land so that police can handle the situation properly.

Austrian police officers were alerted and came onboard with dogs to remove the flatulent individual.

A video clip of the incident went viral after it was shared on social media by Alfred Dekker.


Passagiers die er door de Polizei uit zijn gehaald. 4tal uitte bedreigingen naar medepassagiers en crew. #hv6902 2/2 pic.twitter.com/fqLBOqeZwN

— Alfred Dekker (@pr8sport) February 12, 2018


Police also removed two sisters from the same row of seats, who were heard using abusive language and misbehaving as well.

However, passenger Nora Lachhab said that they had done nothing wrong. She said, "It was crazy that we were included, we had no idea who these boys were, we just had the bad luck to be in the same row and we didn't do anything."

Emergency exit door falls off a Nigerian plane upon landing

She continued, "They did not do anything to justify the bizarre behaviour of the Transavia crew. Do they sometimes think that all Moroccans cause problems? That's why we do not let it sit. We had to find our own flights home with another airline. All I will say is that the crew were really provocative and stirred things up."

The airline confirmed that four people had been issued with travel bans but those removed have not been arrested.

A spokesperson from Transavia said in a statement, "Our crew must ensure a safe flight. When passengers pose risks, they immediately intervene - Our people are trained for that. They know very well where the boundaries are. Transavia is therefore square behind the cabin crew and the pilots."
This article originally appeared on The Independent