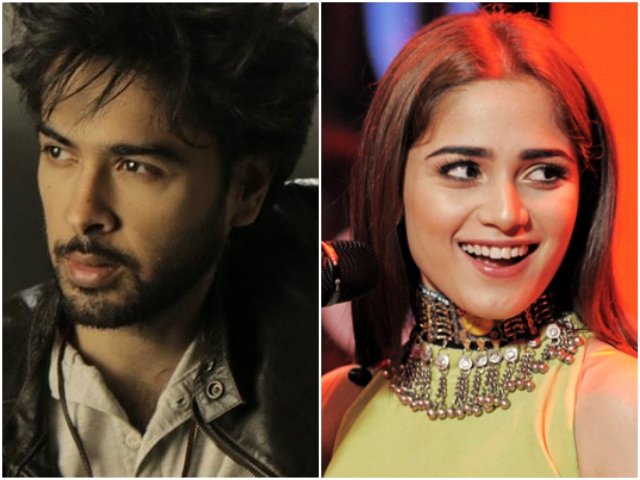 ---
KARACHI: This years' Lux Style Awards may not be as big an extravaganza as the previous years', but it surely has something huge planned. It's more in line with the Grammys as the Pakistani entertainment industry gathers to make a point about human rights violations.

https://www.instagram.com/p/BdCfELqhfMa/?taken-by=aima_baig_official

With two major performances in total planned for the event, the finale is sure to make a huge statement. 36 performers with a 40-piece orchestra are set to perform Shehzad Roy's Kya Darta Hai in the main event of the show.

The long line of performers includes Roy, Aima Baig, Sanam Marvi, Farhan Saeed, Amanat Ali, Abu Muhammad, Fareeduddin and his son Raziuddin Ahmed, Fuzon, Goher Mumtaz, Zoe and Rachel Viccaji, Mohsin Abbas Haider,  Humera Channa, Natasha Baig, Sitarist Nafees Ahmed, Syed Mikail Murshed, Pepsi Battle of the Bands winner Kashmir, Lyari Underground and Jasim and The Pindi Boys.

https://www.instagram.com/p/BfQu4uBlz2b/?taken-by=amanataliofficial

Recomposed by Shani Arshad, Kya Darta Hai is set to the anthem of #MaiBhi movement initiated by Frieha Altaf. Unlike #MeToo, #MaiBhi aims to include several human rights violations and encourages everyone to show support by saying 'Mai bhi aap ke sath hoon' (I also stand with you).




"Lux Style Awards 2018 will serve as the movement's launchpad. I feel like not many local celebrities are speaking up and speaking out for causes and this is a way to bring the entire industry on board for a human rights campaign," Altaf told The Express Tribune in an earlier interview, adding that they initiated this campaign in partnership with Calpak Education Services.

https://www.instagram.com/p/BenoPBeFa9g/?taken-by=farhan_saeed

Altaf maintains Kya Darta Hai will be the campaign's anthem and be used by several NGOs to promote the human rights angle. With the #MaiBhi movement tackling a variety of issues such as child abuse, sexual harassment, underage marriage, neglect of women's rights and so on, the LSA closing performance should have the same effect in speaking out against such social injustices as #MeToo did in Hollywood.

Have something to add to the story? Share in the comments below.