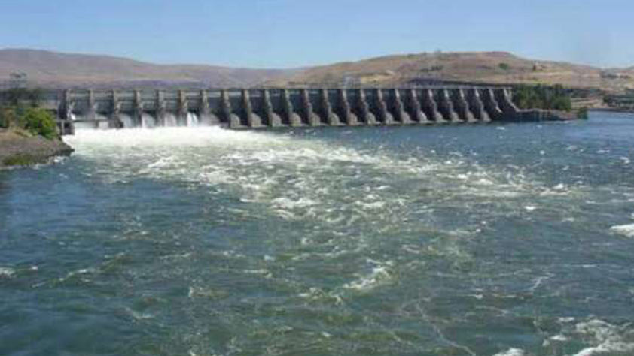 ---
The federal government has decided to construct a dam in Bara Area of Khyber Agency at a cost of Rs5 billion.

According to the Federally Administered Tribal Areas (Fata) Development Authority, the feasibility study of the dam has been completed while detailed design work is in progress Radio Pakistan reports.

On completion, it will provide clean drinking water to more than one million people of the agency besides saving Jamrud, Hayatabad and University Town areas of Peshawar from floods.

The government sanctioned on February 12 two-dozen development schemes costing Rs185 billion including over half a dozen projects, which were not part of the original development programme that the National Economic Council (NEC) had endorsed in May.

Headed by Deputy Chairperson of Planning Commission Sartaj Aziz, the Central Development Working Party (CDWP) also cleared some projects which last month faced a 60% cut in their allocations due to slow progress in approvals.

Govt approves 24 projects worth Rs185 billion

The CDWP processed 24 projects worth Rs184.8 billion out of which 10 projects worth Rs169.6 billion were referred to the Executive Committee of National Economic Council (Ecnec) for final approval.

The CDWP has the power to approve projects costing upto Rs3 billion, with costlier projects being recommended to Ecnec for final approval.

The government's decision to include new projects in the Public Sector Development Programme 2017-18 (PSDP) and to clear those that are facing funding constraints highlights flaws in its planning, which is becoming the core reason for cost escalations.

On January 24, the Prime Minister's Office cut the development budget of new but unapproved schemes by 60% and of the ongoing schemes that did not get releases during the first seven months by 50%. The PM took the decision to divert the funds to those schemes that are either at advanced stages of completion or may give a boost to the ruling party in the upcoming general elections.

The CDWP recommended the Evacuation of Power from Suki Kinari, Kohala and Mahl hydropower projects at a total cost of Rs73.6 billion to Ecnec. The main objective of the project is construction of a 500KV transmission network to provide interconnection facilities for evacuation of power.

The government has kept only Rs100 million for this project in the PSDP 2017-18 and 60% of it has already been slashed.

The CDWP recommended a project for replacement of old and obsolete signal gear from Lodhran to Khanewal at a cost of Rs18.6 billion to the Ecnec. The PSDP allocation for this project was Rs3.3 billion, which has already been slashed to half.

The Darawat Dam Project was also recommended to Ecnec for approval with an estimated cost of Rs11.8 billion.