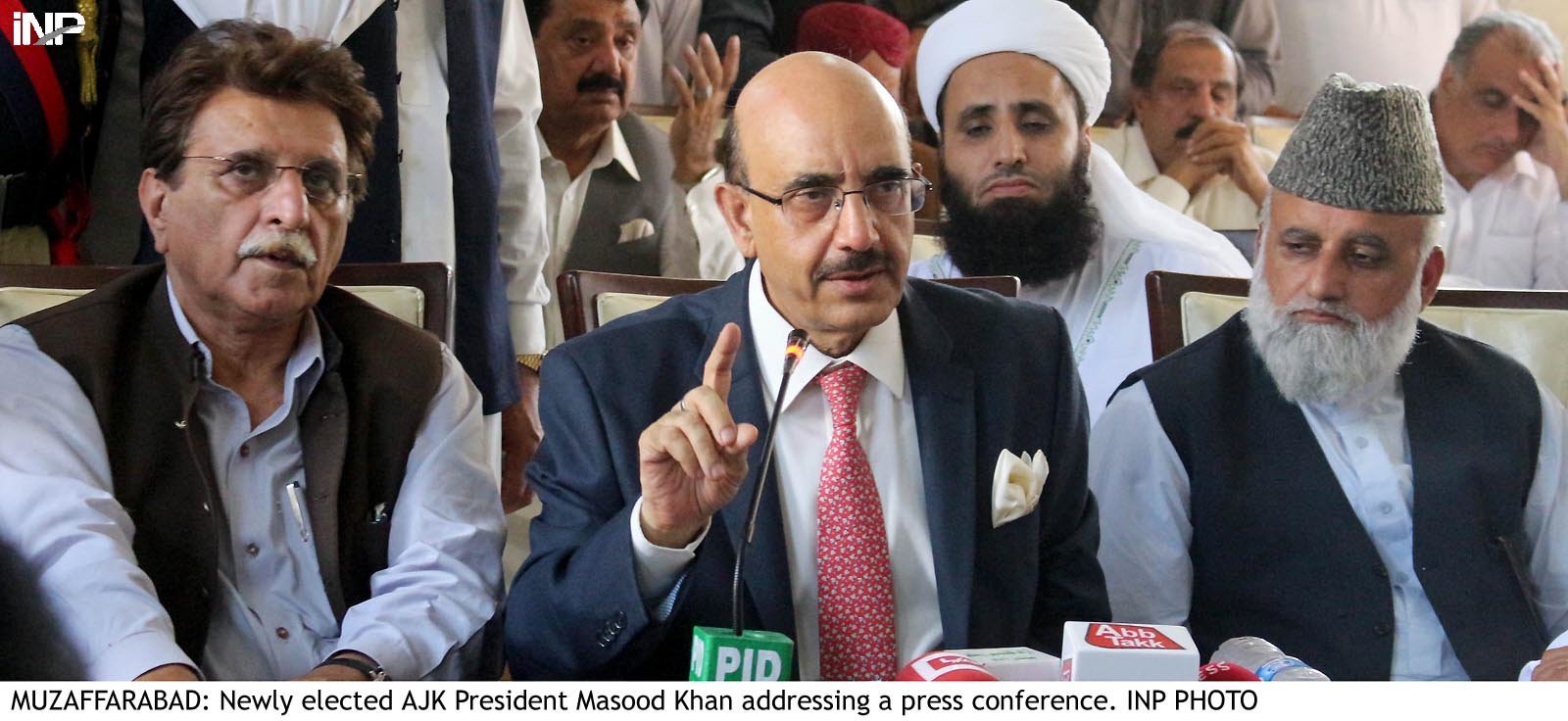 ---
ISLAMABAD: Prime Minister Azad Jammu and Kashmir (AJK) Raja Farooq Haider has said that the Indian Army's recent attack on a school van is the worst example of deception.

In a statement on Saturday, Haider said the Indian Army targeted the school van through a sniper in the Battal sector which resulted in the martyrdom of the van driver there and then.

He also deplored the atrocities being committed by the Indian forces, saying: "The Indian army is the worst army around the globe that targets innocent civilians including women, children and old men."

He added, "There is no such example in the world that an army targets civilians, especially children and ambulances, but the Indian Army does these, besides their atrocities on the Line of Control."

Call for introducing RTI law in AJK

The AJK PM continued that Pak Army in response never targeted any civilian and "is the best professional army. The whole Kashmiri nation is with the Pakistan armed forces."

Haider said the Indian Army was committing state terrorism in Indian Occupied Kashmir, but "the fearless Kashmiris are not afraid of such brutal acts".

He said he had given direction to the authorities for ensuring availability of ambulances in the areas near the Line of Control (LoC).

"I have also sent the ambulance of Prime Minister Secretariat there," he said, adding, "All deputy commissioners have been instructed to ensure the best treatment of the injured as well as funerals of martyrs with state honour."

The AJK PM said the Indian atrocities and brutalities in occupied Kashmir were jeopardizing peace in South Asia. "Global powers should focus on Kashmir issue," he said, calling upon the world community to take notice of the Indian Army's aggression and atrocities in occupied Kashmir and ceasefire violations along the LoC.

He also appealed to the Government of Pakistan to raise the issue of continued LoC violations by the Indian Army in the United Nations Security Council. "Pakistan must raise the issue of targeting of civilians, schools and hospitals in the Security Council," he added.

Haider also expressed his deep concerns over the health of Yasin Malik and demanded best treatment facilities of the Hurriyat leader.
COMMENTS
Comments are moderated and generally will be posted if they are on-topic and not abusive.
For more information, please see our Comments FAQ