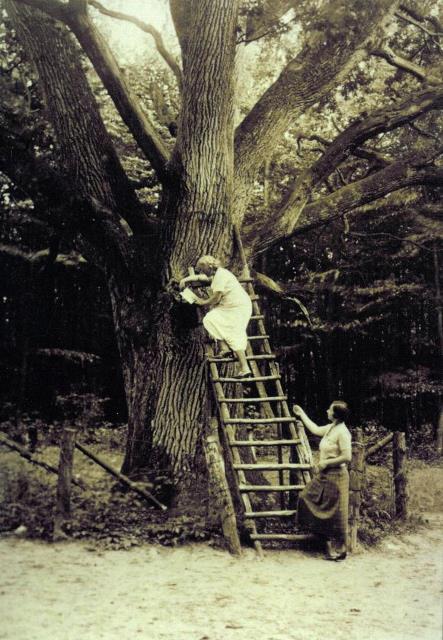 ---
There are many ways to convey your feelings to that special someone in your life, but there is one unique letterbox which has been playing the match-making role for ages.

The tree is called 'Bridegroom's Oak' tree which is located in Dodauer Forst forest near Eutin in Germany. Thousands of people have used this unique technique to write to this tree in order to find their partner.




Legend says that the tree was planted 500 years ago and is believed to have been invented by the Christian missionaries to encourage the worship of oak trees.

Better love cinnamon, if you're 25 and still single in Denmark

One of the very first love story became successful in the early ages which led tons of people to start believing that the tree would help them find their love partners.




After many years, and the popularity of the tree increased, there came a time in 1927 when the German postal department recognised it. The postal department decided to give the tree its own postal code.

American woman wakes up with a British accent

The oak tree is approximately 3 meters above the ground so it's better to use a wooden ladder that is placed permanently below the tree and place the letter in it.




It is believed that the 'Bridegroom Oak' tree has brought more than 200 marriages. Even retired postal worker, Karl Heinz Marten, met his wife after delievering letter to the tree 20-year-ago after she wrote him a letter and mailed it in the Oaktree postcode.

This article originally appeared on Catch News.