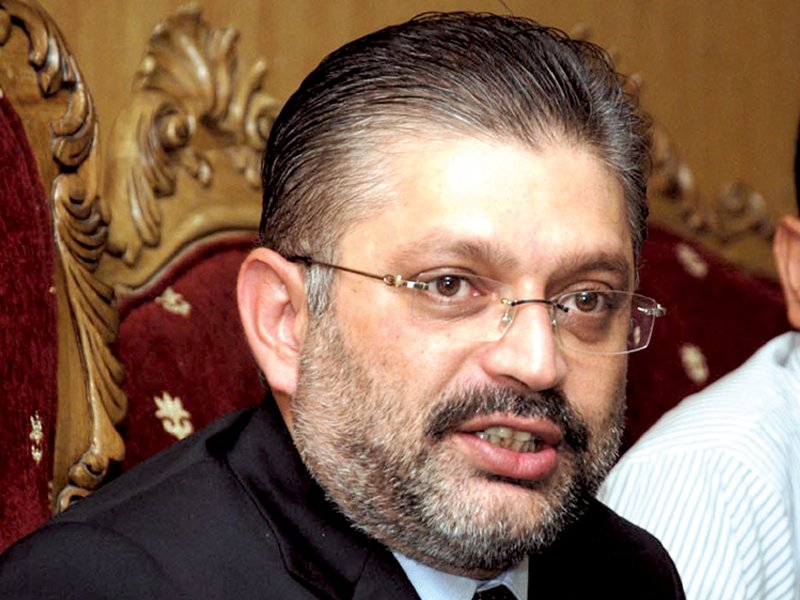 ---
Inspector General (IG) Sindh Prisons Nusrat Mangan has tendered an unconditional apology to the Supreme Court of Pakistan for the unlawful transfer of detainees to hospital wards.

At a court hearing on Saturday regarding the transfer of Pakistan Peoples Party (PPP) leader Sharjeel Inam Memon to the prison hospital, CJP Nisar expressed extreme displeasure on the absence of prison health officials in the courtroom.

"I tender an unconditional apology to the court over this matter," IG Mangan said in his statement to the top judge.

Memon, Akbar among 12 indicted in corruption references

CJP Nisar replied that the court had stopped accepting such apologies.

"Supreme Court will soon institute a policy to stop officials from tendering these apologies," Justice Nisar said in his remarks.

Responding to queries about former minister Sharjeel Memon, the IG apprised the top judge that the high court in the province had dismissed a bail plea of the PPP leader on October 24th, 2017, after which he was taken to jail.

"However, an accountability court granted Memon the permission to appear before a medical board, and the former minister was transferred to the hospital from jail based on the recommendations of that board," the police official was quoted as saying.

SHC seeks NAB's arguments on Sharjeel Memon's bail petition

CJP Nisar asked Mangan whether Memon was transferred two days after he was put in jail.

"The NAB court had advised that the medical treatment of Sharjeel Memon be carried out inside the jail. It did not ask for him to be transferred. Who have you the right to shift a prisoner to hospital?" Justice Nisar quizzed the police official.

Justice Nisar admonished Mangan for making decisions on his own, adding that all courts and medical boards were fully independent, and no one had instructed the IG to transfer Memon to the hospital.

"Influential prisoners are being held in special no-go areas," CJP Nisar noted.

The top judge directed jail authorities to immediately transfer all detainees back to jail and warned of consequences if the order was not implemented.
COMMENTS
Comments are moderated and generally will be posted if they are on-topic and not abusive.
For more information, please see our Comments FAQ